Need something to truly get your bloody pumping? HyperCore mixes together a bullet-hell with a musical rhythm game in the style of a retro space shooter.
Cutting to the chase right away on this one, it's absolutely fantastic. Actually quite a bit blown away by HyperCore. Pumping music with wonderful colourful visuals that beat along with the flow, it's really quite something. You fly around the outside of the action in a confined circle, as you try to avoid everything the game throws at you with semi-procedural generation so it's somewhat different on each run. I've had a seriously tough job to climb through the high-scores on this but it's been brilliant to try.
For reflexes once it truly gets going, it reminds me of trying and failing at Super Hexagon. It gets fast, cramped and you need to be able to think quickly. You tend to get a super-narrow focus on it as you zone out to everything else around you and become absorbed by the need to avoid and boost your score at all costs.
It's frighteningly engrossing, scratching the high-score chasing itch I didn't know I needed to scratch but now I simply must at all costs. What helps is that the original music included from Dustin Crenna is also seriously good too. I could pick up the soundtrack quite happily.
Check out my pathetic attempt at it below and see if you can beat my score: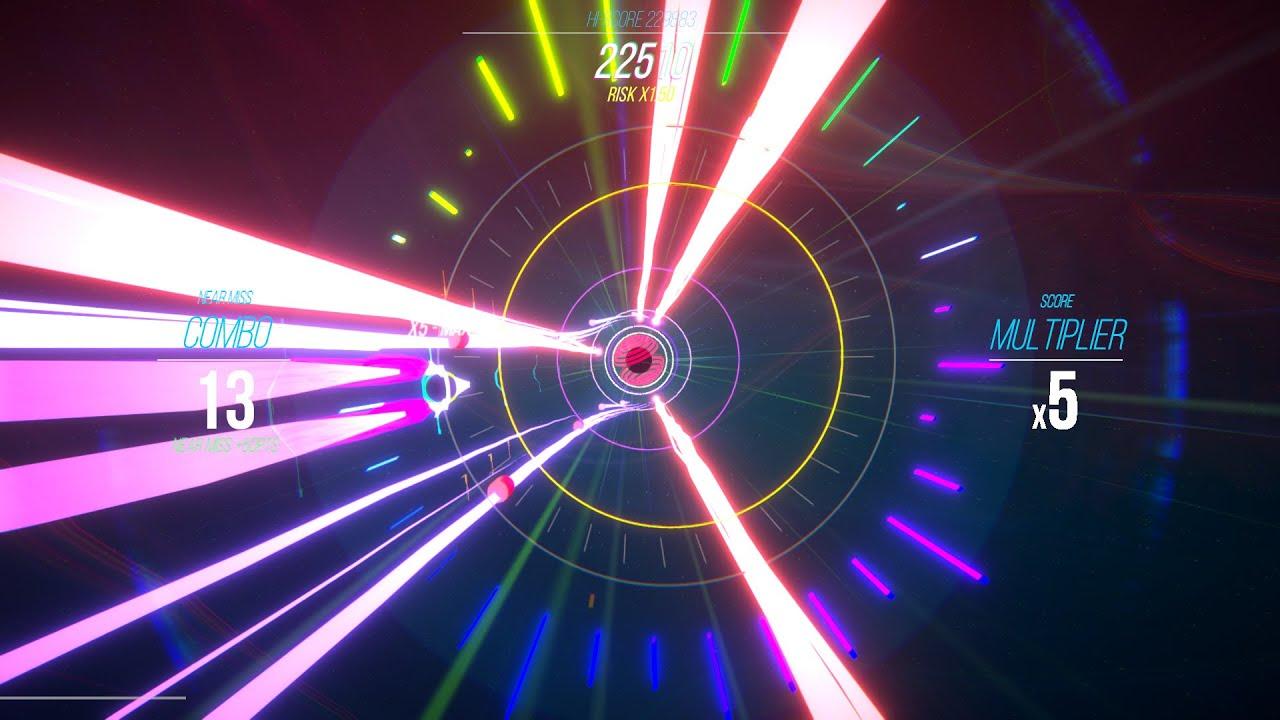 What it will feature at release:
Score attack: Earn more points by taking more risks! Hug obstacles to increase your score multiplier.
Time Attack: Get hit. Die. Repeat. Try to stay alive for as long as possible in this unforgiving game mode.
Custom Song: Play with your own songs!
Local 2 player versus: compete with a friend locally.
Try the demo now on Steam during the Steam Game Festival.
Some you may have missed, popular articles from the last month: