Gosh, itch.io can really be a gold-mine of interesting games can't it. Today I took a look at Skeletris, which mixes a Tetris-based equipment system with a roguelike.
The idea is absolutely brilliant and it's a thoroughly charming little game too. Sometimes I wish to see games continue to expand and Skeletris is one such game because I just feel like I need more of it. A puzzle-based equipment system is such an odd idea, as you piece together procedurally generated "artifacts" and weapons to build your character across a 5x5 grid.
Since it's turn-based, you get time to think about positioning too. You can get up close and personal or let enemies come to you, and sometimes catch them sleeping. With a mix of hand-built levels and procedural generation, it tells a linear story but has some good replay value thanks to how you play through it and the clever equipment system. There's even boss fights.
Check out the developer playthrough: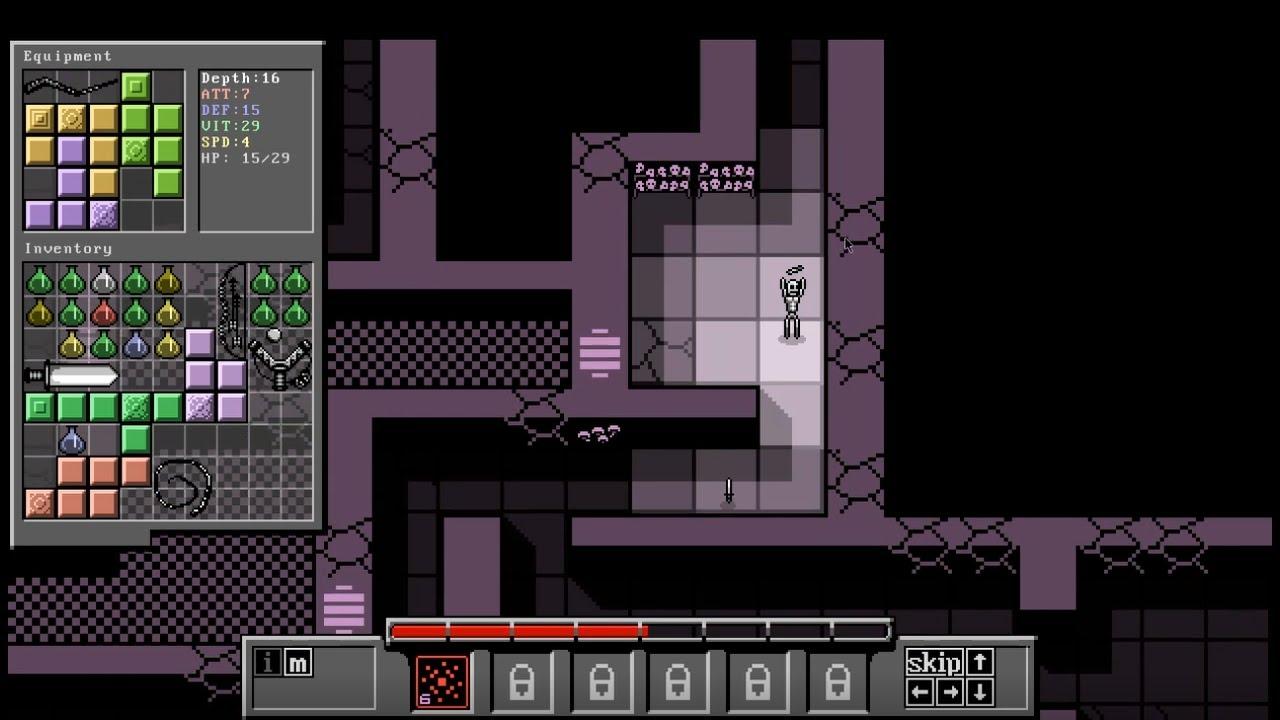 Simply wonderful. More like this please.
It was included in the recent massive itch charity bundle, so if you picked that up go claim it from your bundle page. If not, it's PWYW on itch.io directly.
Some you may have missed, popular articles from the last month: