Coming out sometime later this month, the Idaho DLC for American Truck Simulator has SCS Software trying something a little different.
While driving around, you might often want to relax a bit and take in the sights. Rather than be focused on making deadlines, not crashing and trying to keep your business afloat. In the Idaho DLC, that's part of the focus with a new 'Viewpoint' feature, that gives you in-game cutscenes with a showcase of places of interest. The locations include sites of economical and historical importance, such as the capital city of Boise. The spots are identified by a new film-camera 3D green icon visible in the world, which also appears on your GPS route advisor as a purple star.
Check it out below in their preview: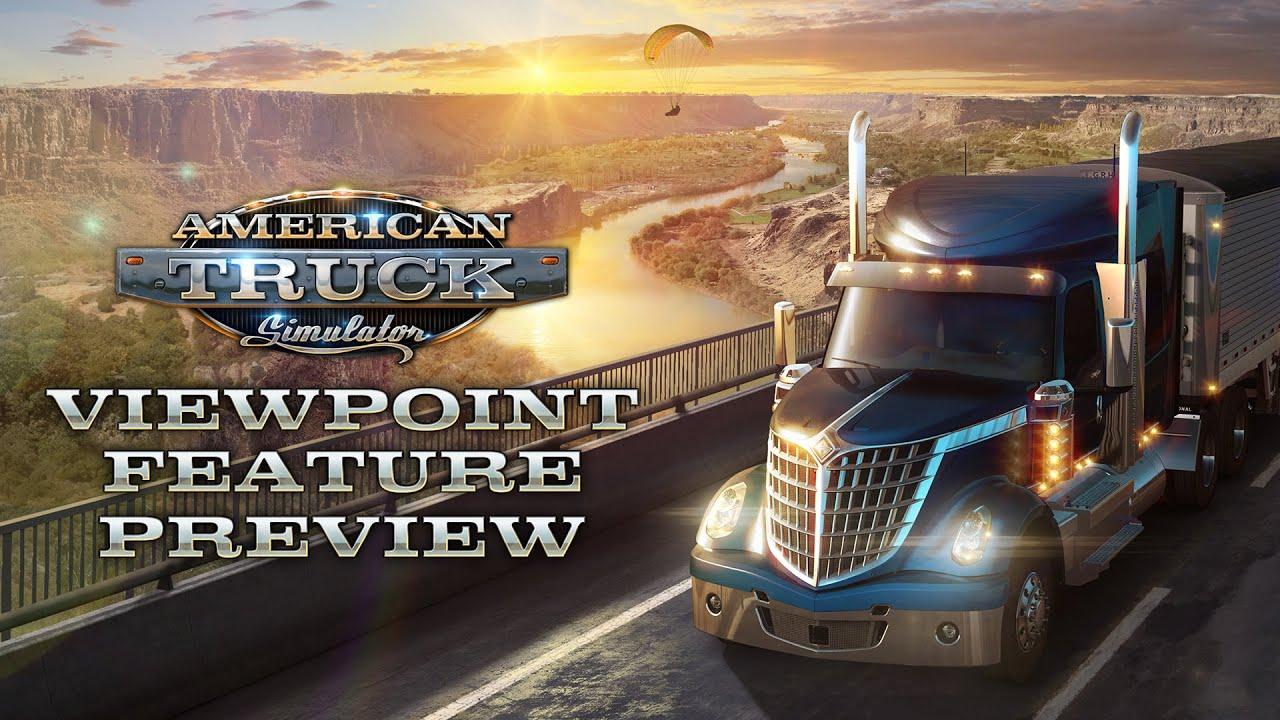 It's a nice touch that makes it feel a bit more like an actual simulator, giving you a nice overview of some areas. For people who don't live in the US and want to learn and see more, it's going to be especially nice. SCS said it's still a bit experimental but if it has a good reception they may expand it across the whole game.
Additionally, they're currently testing Screen Space Ambient Occlusion for the upcoming 1.38 update (which Euro Truck Sim will also be getting).
Here's the brand new trailer for the Idaho DLC, which they've announced today as releasing on July 16.
Along with the release, they said to expect a World of Trucks in-game event. More info next week.
You can buy American Truck Simulator on Humble Store and Steam.
Some you may have missed, popular articles from the last month: