With the current in-progress community development effort to get Easy Anti-Cheat working in the Wine / Proton compatibility layers, they continually hit new milestones.
Starting off getting one game to progress at low performance back in late June, they shared another big update recently. Going by what they said on Twitter it appears multiple titles have become playable on Linux including: Apex Legends, For Honor, Paladins, Cuisine Royale, Halo: The Master Chief Collection (single-player already works fine though), Rust and Dead By Daylight.
The key thing is, they're absolutely not trying to circumvent Easy Anti-Cheat in any way but get Wine into a state where it understands what EAC is actually doing. As one of the developers working on it, David Torok, mentioned on Discord:
This work is not about bypassing or circumventing EAC's protection in any way. The changes we are making to wine are about improving wine, and not hacking around things just to get EAC running. In the process of doing so, we are trying to make sure EAC receives correct information from wine so that detections can work as expected. We aim to make all our changes as upstream compatible as possible. Based on all of that, as we go forward, hopefully the list of EAC versions we are compatible with will grow without breaking support for any particular version.
YouTube creator Xpander recently made a video to actually show the heavy work-in-progress code in Apex Legends on Linux showing that it does in fact work.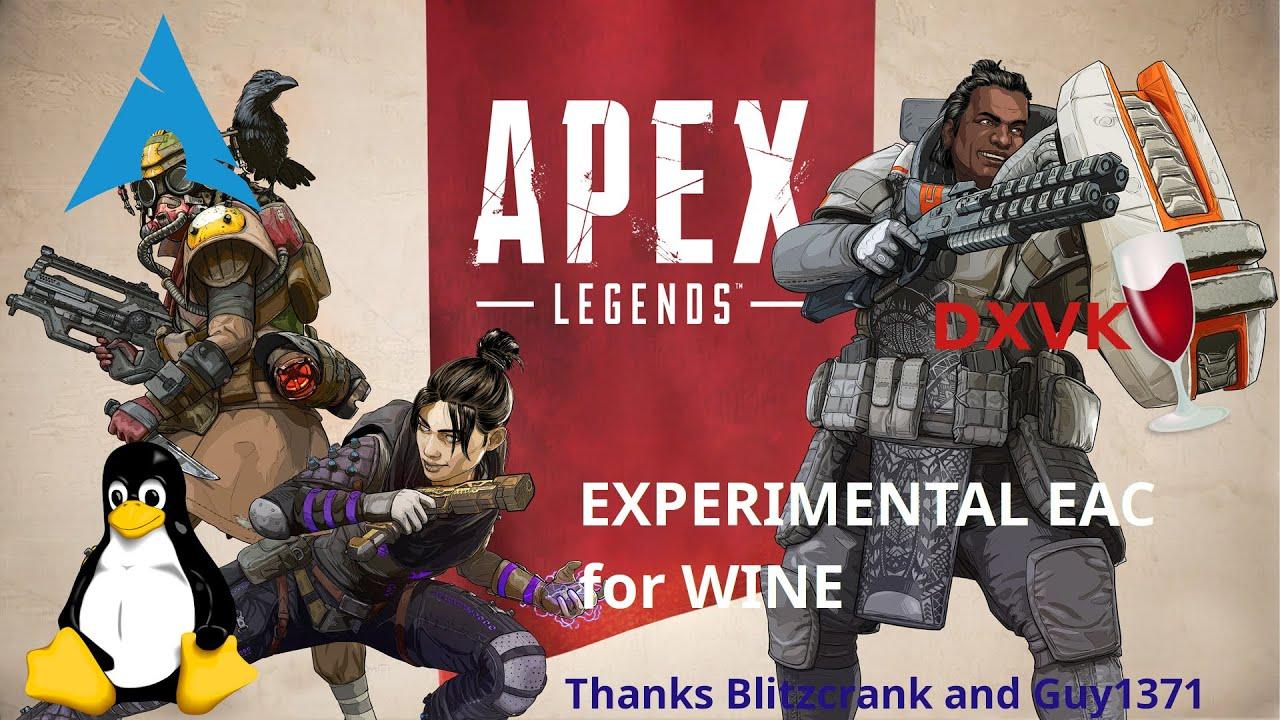 Lower performance though due to shader compilation, something Valve have been working around in the Steam Client with the background processing feature. If you wish to try yourself, keeping in mind it's very experimental and entirely possible you will get banned, you can find the info in the VKx Discord.
Personally though I would advise waiting and patience on it. Although it may be quite an exciting development, since this does not have the backing of Epic Games (since they own EAC) we have no idea how this will be handled if/when it gets upstreamed into Wine and makes its way into Proton. As long as it does allow EAC to work, it should hopefully not cause issues but it sounds like we're some ways off from that stage yet.
Some you may have missed, popular articles from the last month: