Orontes Games have finally unleashed DRAG, their sci-fi racer set sometime in the future with advanced 4-point physics into Early Access. Note: key provided to GOL by the developer.
Introducing what they say is a "new kind of vehicle-physics", their 4-way contact point traction technology (or 4CPT-technology for short) simulates every component of the vehicles in real time. The result is supposed to give you "realistic, dynamic" behaviour with a full damage model, so expect to see wheels flying across your screen when in multiplayer. You can view the Early Access trailer below: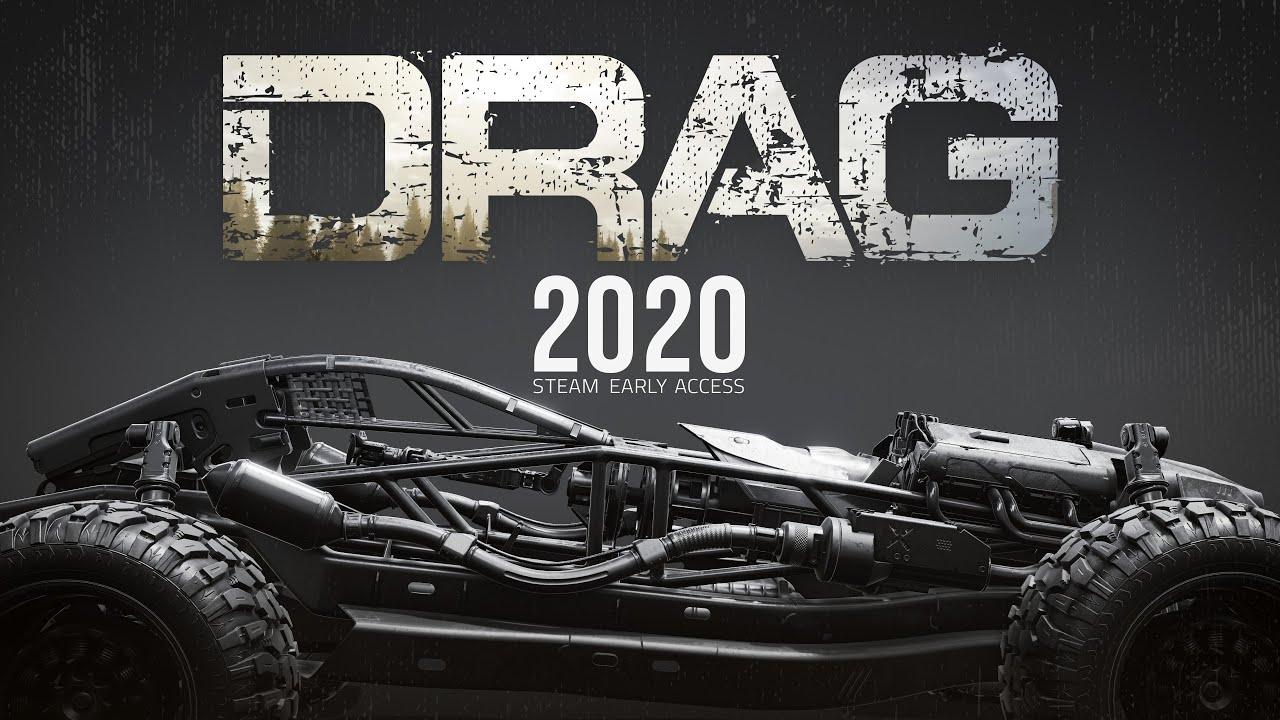 Feature Highlight:
DRAG combines arcade style racing with vibrant driving mechanics.
Even though DRAG is not a simple arcade racer, it's designed to be played with a gamepad or keyboard. Support for racing wheels will be added in Early Access.
24 Singleplayer challenges
Multiplayer wheel-to-wheel racing in online or split screen matches
One element that makes DRAG quite interesting is the slipstream feature, so you can follow along another car closely behind and gain a bit of speed which you can use to then overtake them. However, you can also play it dirty. Slamming another player off the track is a perfectly valid tactic here.
I've not had long with this build of the game, so some proper thoughts will be reserved for another time. Initial thoughts though? Impressive. DRAG certainly leaves a lasting impression. One of difficulty though, as getting even a basic grip on the handling is thoroughly challenging that really needs your absolute undivided attention to master.
The single-player challenges and trials are absolutely great, with nice short-bursts that you can repeat over until you really know the track and some longer to really test you. Online is going to take some more developer time put into it, as right now the only option is to join a random online game. A proper lobby system would be a good addition there but it works enough for now. During Early Access they plan to add more cars, tracks and so on.
You can buy DRAG on Steam.
Some you may have missed, popular articles from the last month: