Streets of Rogue, one of my absolute favourite indie games has a new update out as work continues to find and fix every possible bug, plus a few new bits were added.
Before getting into the juice of the update though, with the developer previously confirming a sequel is in the works (that should also come to Linux) they've briefly mentioned it again now. In the update notes, they mentioned how they're building up the tech needed for the sequel and that it's going "really smoothly". This work will allow for a much bigger and more open world, which sounds pretty exciting!
Mechanically, Streets of Rogue is fantastic especially with all the crazy interactions you can have to the point that It was one of my top games from 2019. A thoroughly awesome mixture of random generation, action and stealth with an AI that constantly surprises you. With a sequel though, bigger would definitely be better here and I can't wait!
As for the current game, apart from a ton of bug fixes here's some highlights from Version 90:
Demolitionist now has Tech Expert trait
Accessories and facial hair cannot be placed on certain head types during character creation
Added setting on Graphics menu to use software cursor
Dead Musician has higher interaction priority vs. objects around him when Bouncer goes to revive him
Freeze Ray can now be used to put out fires
Mind Controlled NPCs are not affected by Memory Mutilator
Body Swapper is affected by Intrusion Artist
Player cannot use Sticky Glove through closed, unbroken windows
Slum Dwellers who are spawned for the Goon's big quest will not be Loyal due to Friend of the Common Folk
Penetrating Bullets are stopped by indestructible-ish objects like Steel Doors and Safes
If player dies while possessing someone or while having Resurrect, and they gain a level while on the ground, they will gain health from the level-up when they resurrect
When adding traits, Toss cancels Near-Harmless, and vice versa
If you want to try Streets of Rogue you can buy it on Humble Store, GOG and Steam. Absolutely recommended.
As a reminder of how absolutely hilarious it can be, here's a quick cut from an older livestream we did: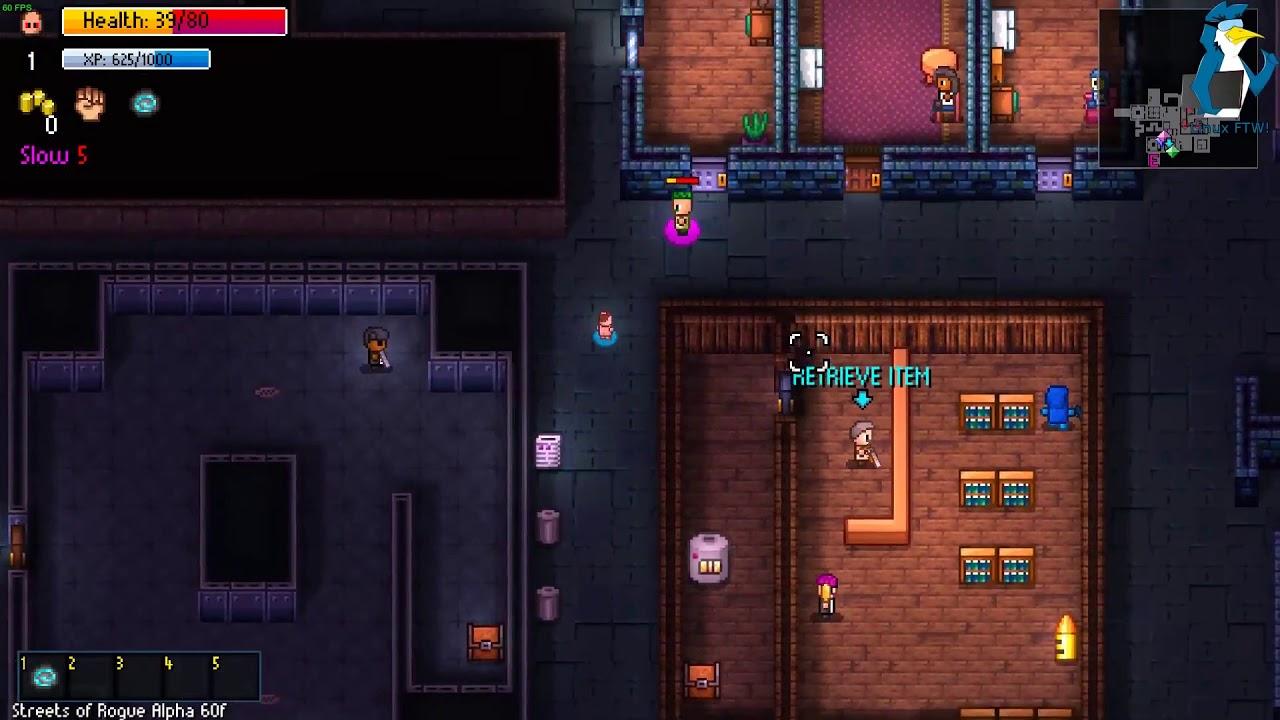 Some you may have missed, popular articles from the last month: