Spooky Doorway's upcoming second helping of paranormal investigations and all sorts of weirdness with The Darkside Detective: Season 2 can now be tested out with the demo.
Not only has it gained a demo, it's gained a publisher too. Akupara Games announced earlier this month, that they've taken over publishing for the original season and for this upcoming addition. Speaking about it in a press message, they said: "Akupara Games is shifting towards a catalog of spooky and narrative-focused adventure and horror games which align with titles such as Whispering Willows and Mutazione. When we saw The Darkside Detective series we knew it was an absolutely perfect fit for our ever-growing spoopy family." - David Logan, CEO
Have you not played the first season? Good news, it's not required. It's a series of standalone stories and it will include a summary of the first season in the second so you don't miss out on too much.
What's coming in Season 2? Here's some highlights:
6 brand new standalone bite-sized micro cases to solve in The Darkside Detective franchise, with more to come post-launch
Detective McQueen goes big with an international case of global proportions
Twin Lakes' hottest fashion trends
Pixel optimization for better facial recognition
Use of an innovative combination of noises known as Moo-sak to build atmosphere and chase off lonely, eerie silence
Check out the trailer below, nice Linux logo included too just to be sure: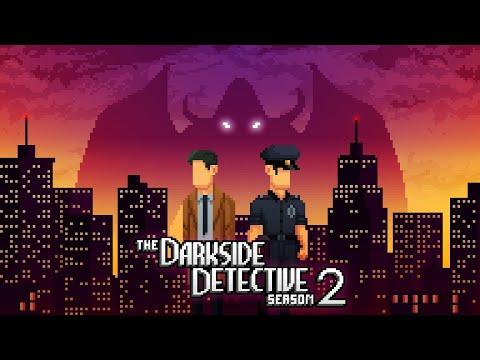 This second season was funded on Kickstarter, so it's good to see another that will deliver nicely. However, we're in for a bit of a wait still as the full game is not due until sometime in 2021. Good news though, they said it does mean the QA on it will be improved so the result should be a much better game at release.
You can try the Season 2 demo on Steam.
If you want to buy the first season it's available on: Humble Store, GOG, itch.io and Steam.
Some you may have missed, popular articles from the last month: