As one of the most promising indie games this year, Songs of Syx has properly entered Early Access on Steam so you can try your hand at city-building with a grand strategy theme.
It's hard to fully grasp the scope of it right now but it's big. You start off as an insignificant colony and build, scheme, and fight your way towards a metropolis and empire. Funded with a successful Kickstarter campaign that ended back in May 2020 with about £23K from over 800 backers. As they said it would, Linux support is wired up and ready right away.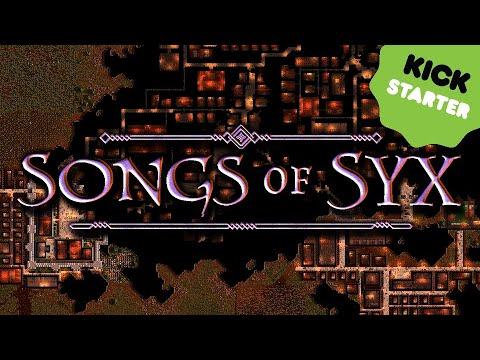 Their roadmap of what's to come has lots of big and interesting stuff in it like an expanded military system, religion, a more in-depth health system and so much more. Once finished, it will be one of the most interesting city-builders around thanks to the setting, the scope and how it mixes in large battles.
I ended up putting a surprising amount of time into the early builds on itch, as it really does a nice job of sucking you into it. Even the tutorial can give you quite a lot of playtime whilst you're exploring things at your own pace. If you're someone who loves base-building, economy management, and a whole lot of people watching then Songs of Syx is something you're going to enjoy a lot. All the moving pieces of a living world is fantastic to see in motion once you've got even a small village built. If you wanted RimWorld on a much bigger scale merged with elements of Dwarf Fortress that's more modern / interactive, well you kind of get what they're going for here.
So much to like about it, I don't know where to start and stop talking about all the little things I enjoy about it. Like the way you can zoom out to get a huge map, and get a real-time box of what's going on below you like so (click - enlarge):
Hey look, someone's swimming! Oh, they're face down? Oh dear. Turns out I was having so much fun exploring the map, I forgot to ensure we had enough food this time. A little while longer, a few more farms built and we're going once again, without everyone deciding to take a very long swim.
As a quick tip for Linux players, as it confused me for a while trying to find it. Saves, screenshots and more can be found in your home folder under "/Library/Application Support/songsofsyx".
Songs of Syx is a game where minutes turn into hours and day, it's easy to lose yourself in it and get absorbed. I'll have plenty more to say about this as it's further developed but it's already great.
You can buy it now on Steam and itch.io. The demo is also still available.
Some you may have missed, popular articles from the last month: