What looks to be a HD remaster done rather well, the 1991 title Crystal Caves got remaster with Crystal Caves HD back in October and it's now supported on Linux. I've no doubt many of our older readers will have fond memories of this one, it is something of a true classic.
Speaking about the modernizing of the game they said that a "true remastering of a classic game must mean preserving everything that made the original game challenging, fun and addictive, well we did this and more with Crystal Caves by incorporating a new vibrant color pallet to the not only the gameplay action but the storyboard elements as well".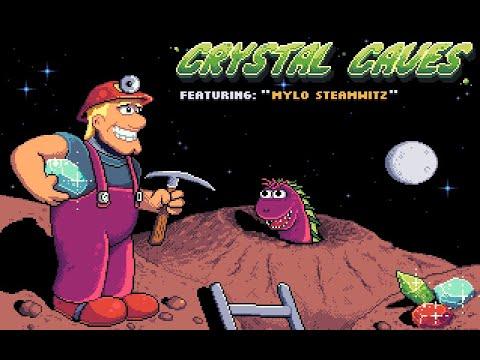 Feature Highlight:
Help Mylo get that burger joint all over again by guiding him through the original 3 episodes in HD!
All new achievements will have you competing for that top position of the online leaderboard!
Unearth exciting adventures in the all new Crystal Caves Episode, with challenging puzzles, action oriented hazards and rewards, featuring sandworms, break away platforms and much more!
Be the first to earn all the achievements including discovering the "Secret of the Volcano"!
Challenge your friends to beat your own adventures using our built-in level editor from the Steam Workshop
New Difficulty levels, Cloud Saves, New OST in the classic style and finally get that damn hard crystal!
While it's now released, they continue to update it and expand the level editor to help users create more interesting content for the Steam Workshop. This latest update that added Linux support also expanded the tiles available with the addition of a lava fall, a steel hanging block, you can rotate turrets now and more.
You can buy it freshly supported on Linux from Steam. The GOG version does not currently have a Linux build.
Some you may have missed, popular articles from the last month: