Rain Games, creator of Teslagrad and World to the West recently released a new title called Mesmer, which is a unique social survival game where 'every encounter matters' they say. Note: key provided by a reader.
This was a pretty quiet release that I haven't seen many talk about, which can be attributed to many reasons including not a lot of marketing and tons of games releasing all the time. It's easy to end up buried but here we are! Mesmer has you take part in a revolution, where you run around an open city to influence people and factions to try and get them to follow you all while you're keeping a low profile. 
"Mesmer. The pearl of the old world. At least it used to be... But the King has failed his people. He's turned his nation into a police state, his citizens struggling under rationing and curfews."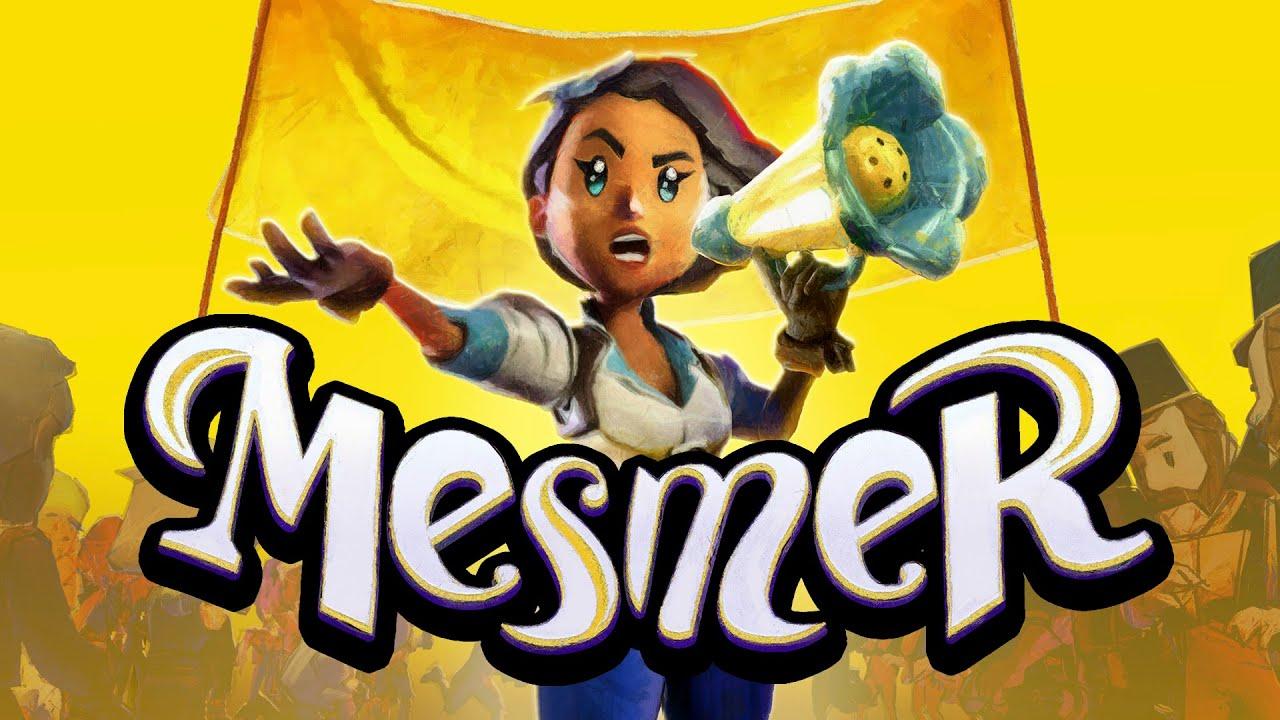 Rain Games have managed to craft a game here that doesn't really have an equal, it's not really like anything else I've played any time recently. It's a game about quests, and lots of them. Trying to get one person to join you leads to another and another and…you get the idea. Most of this revolves around the conversations you have.
It's thoroughly intriguing and actually quite difficult too due to the conversation and convincing mechanics when you try to get people to join you. You might end up in quite a pickle through these conversations, where you have to spin wheels to get enough points and try to bribe people into serving your cause. There's absolutely tons of options but the key is being careful, I constantly ended up biting off far more than I could chew and a lot of people really hated me for not providing the sandwiches I promised for joining my riot.
After all your dodgy dealing, conversations, sneaking around and searching in bins you then need to hold public speeches to try to get various factions on your side. The main thing is, you need influence and a whole lot of it. Otherwise, you will get horsed as the authorities put a great big mask on you which contains Paciflowers, a substance they use to mind control people.
Feature Highlight:
Deep, narrative driven gameplay, where your choices matter
An enticing blend of social manipulation, stealth and riot gameplay
Unique survival mechanics, where social influence is your main resource
Leverage multiple social factions, each with their own goals
Open world with multiple methods of traversal and world interaction (You can even ride a pig)
Multiple endings based on your choices
For the Linux release, there is one issue with their special Paint Effect that I had to turn off otherwise it caused graphical issues. Unsure if that's NVIDIA specific and Rain Games are aware and mentioned they do want to get it working on Linux too. Apart from that, it works well enough (performance could be better) and offers a very quirky take on revolution. It's rough around the edges but worth your time if you like things a bit different.
You can buy Mesmer from GOG and Steam.
Additionally, Rain Games are working Girl Genius - Adventures In Castle Heterodyne which was successfully funded over on Kickstarter recently.
Some you may have missed, popular articles from the last month: