Here's a game I haven't heard of for a few years. Heart Forth, Alicia is an upcoming modern Metroidvania RPG, filled with devious monsters, lethal dungeons, creative puzzles, lively towns & many uncharted wonders.
"On the night of your coming of age trial, the sky rains fire over your village, scorching everything in its path. Soon, you're catapulted into an ongoing war between the wizards of the forest and the desert army of the West. Desperate to reunite with your loved ones, you embark on a journey across the landscapes of a beautiful but threatening world, sculpted by the pulsing violence of its past."
You will be forgiven if you also forgot all about it, as it was funded on Kickstarter back in 2014 where they managed to get $232,365 in funding. Years later, it's still being developed (as good games take time) and it's really looking promising. In a recent update, the developer posted a new 2 minute gameplay preview: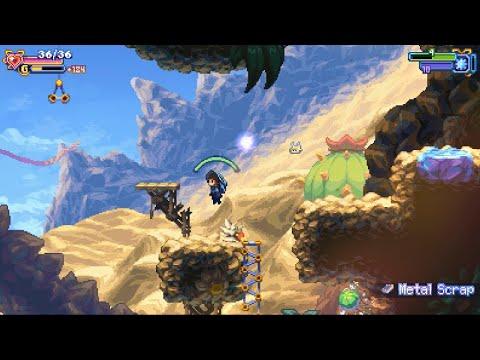 Nice to see that little "Tux" logo for Linux support.
Developed as something of a homage to the classics like Castlevania: Symphony of the Night, Zelda and the narrative found in the likes of Xenogears and Final Fantasy Tactics. However, they say it's a modern take on it all "combining the tight gameplay from the classic action platformers with an epic and serious narrative akin to the iconic '90s RPGs".
It now also has a Steam page up so you can wishlist / follow if you want. Sounds like the release is still quite some ways off, however a fresh Alpha build will be going up for certain Kickstarter backers sometime soon. They're also continuing their regular development livestreams on Twitch.
It was missing from our dedicated Crowdfunding Page, so we've added it there now too.
Some you may have missed, popular articles from the last month: