Driving trucks has probably never been this challenging before with on-screen controls, Frick, Inc. from Kenney is a fantastic idea for a game.
Frick, Inc. is a game about being frustrated. The name is part of this joke, it's frick-inc-frustrating. The hilarious kind though, with you swinging little trucks around a track by pulling levers and flicking switches, all with on-screen controls and you can only do one thing at a time. Challenging? Sure, annoying as hell but fantastic at the same time. 
Joining Kenney's other game Pixross, it has hopped on over from itch.io and joined the many thousands of Linux games available on Steam directly.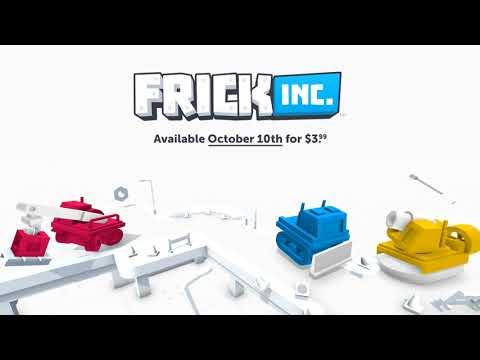 As it's a very clever idea, it also didn't take long for a mobile game developer to completely rip it either. Such a shame how often that seems to happen to indie developers. I know that a game idea often repeats through developers and games with Zombies, Battle Royale, Deck-builders now too and so on in a loop but seeing it like this - done so blatantly is sad. Kenney's original version with Frick, Inc. is well worth picking up though.
Since we last wrote about it, the game had a major update too adding in:
10 new levels
Improved road visuals
Shows best time on level selection screen
More accurate time display
Now you can pick it up on Steam if you prefer, or itch.io as before.
Some you may have missed, popular articles from the last month: