Two weeks after the original Windows supported release, Total War: WARHAMMER II - The Twisted & The Twilight is now available for the Linux port. With this latest expansion introducing two new Legendary lords for the Skaven and the Wood Elves, each with new units, gameplay mechanics and unique narrative objectives.
"With a rift torn open in the Dreaming Woods, Queen Ariel of Athel Loren and her trusted emissaries, the Sisters of Twilight, move to secure it for the Wood Elves. Throt the Unclean has other ideas however, and rallies his monstrous Skaven horde against the Sisters and their Elven queen."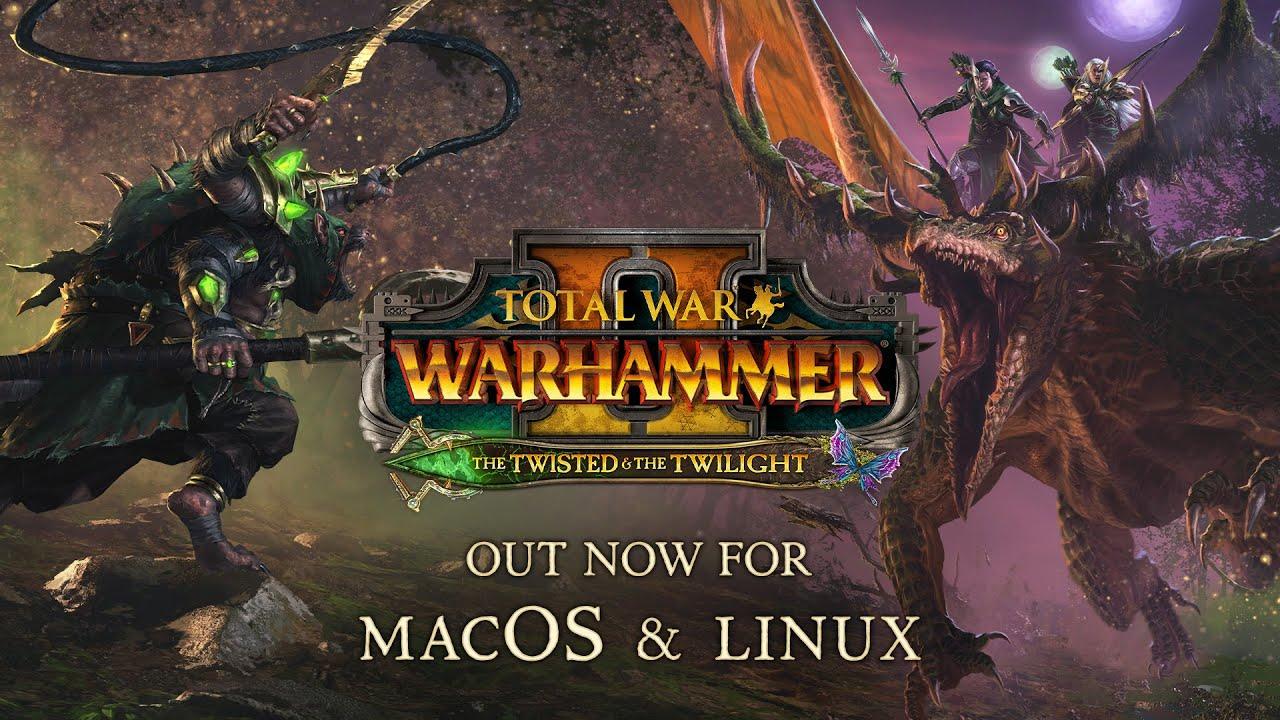 We also now have the latest update to the base game which includes all the changes from the Asrai Resurgent Update, which brings with it plenty of bug fixes, balance changes and quality of life improvements to the gameplay. The biggest change is the Wood Elves, who've received a comprehensive overhaul to the way they play. Details on that update can be found here.
Since it's now up to date you can also redeem and use the free Skaven Chieftain DLC. On top of all that it also gives you the free Legendary Lord named Drycha, if you own Realm of The Wood Elves for the original TW: Warhammer who becomes playable in the huge Mortal Empires campaign map.
Feral also said the latest update for Linux (and macOS) brings in fixes to "a number of minor issues".
The Twisted & The Twilight is available now from the Feral Store or Steam for $9.99 / £7.99 / €9.99.
Some you may have missed, popular articles from the last month: