Wasteland 3 from inXile Entertainment has a big new free update out with the Robots & Rangers" patch, and it's looking to be a good one for all players.
"In Wasteland 3 you take command of a squad of Desert Rangers, lawmen and women in a post-nuclear world, trying to rebuild society from the ashes. More than a century after the bombs fell, you're fighting a losing battle to keep your beloved Arizona alive. Then the self-proclaimed Patriarch of Colorado radios, promising aid if you'll do a job he can only entrust to an outsider—rescue his land from the ambitions of his three bloodthirsty children."
Originally released in August 2020, the Linux version came just before the year was up in December and since then they've clearly been busy on fixing up bugs and expanding the game elsewhere. Here's what's new in 1.3.0 "Robots & Rangers":
New difficulty mode: Tourist - Tourist mode is easier than Rookie, letting you enjoy Wasteland 3's story, with combat difficulty taking a back seat.
New cosmetics! New Hair, Beards, and Pants have been added to character creation.
The Handmade Wizard and Knight costumes will let you roleplay all your Robots & Rangers fantasies. Once players in have completed the quest 'Cornered Rats' they will find that a lootable crate has been delivered to Ranger HQ, outside of the base structure, near the transition waypoint that leads to Downtown Colorado Springs. Equip the costumes at the wardrobe in Ranger HQ or the clothing shop in Downtown Colorado Springs ... and attack the darkness!
Intelligence now gives +1 skill point for every point of Intelligence spent, up from +1 every other point. This change applies retroactively to existing save games.
The Book Learnin' and Answering Machine achievements are now achievable.
Note: The missing Book Learnin' note becomes available after passing a Leadership skill check when first meeting the Patriarch and then speaking to Magistrate Silas Watkins in Downtown Colorado Springs.
The missing cassette tapes "Kidnappers in Trouble" is in the Gett Family Homestead in a new container. "A Proposal" is in the Machine Commune, just west of Vivisecto.
More actions are now able to be bound to keyboard and mouse, most notably camera panning. The game will also unmap double-bound keys to prevent input conflicts, and warn you about missing keybinds before you leave the menu.
There is quite a lot of additional bug fixes, a few improved animation and sound effects, a balancing pass, UI updates and the list of smaller details goes on that you can see in full here.
Note: for the Linux version, it's been reported that on AMD GPUs you may need to turn off Ambient Occlusion to prevent graphical glitches. Hopefully that will be solved in either a Wasteland 3 patch or a later Mesa driver update. There is an open bug report that needs more testing for AMD GPUs on the Mesa bug tracker.
You can buy Wasteland 3 from GOG, Steam or the Humble Store.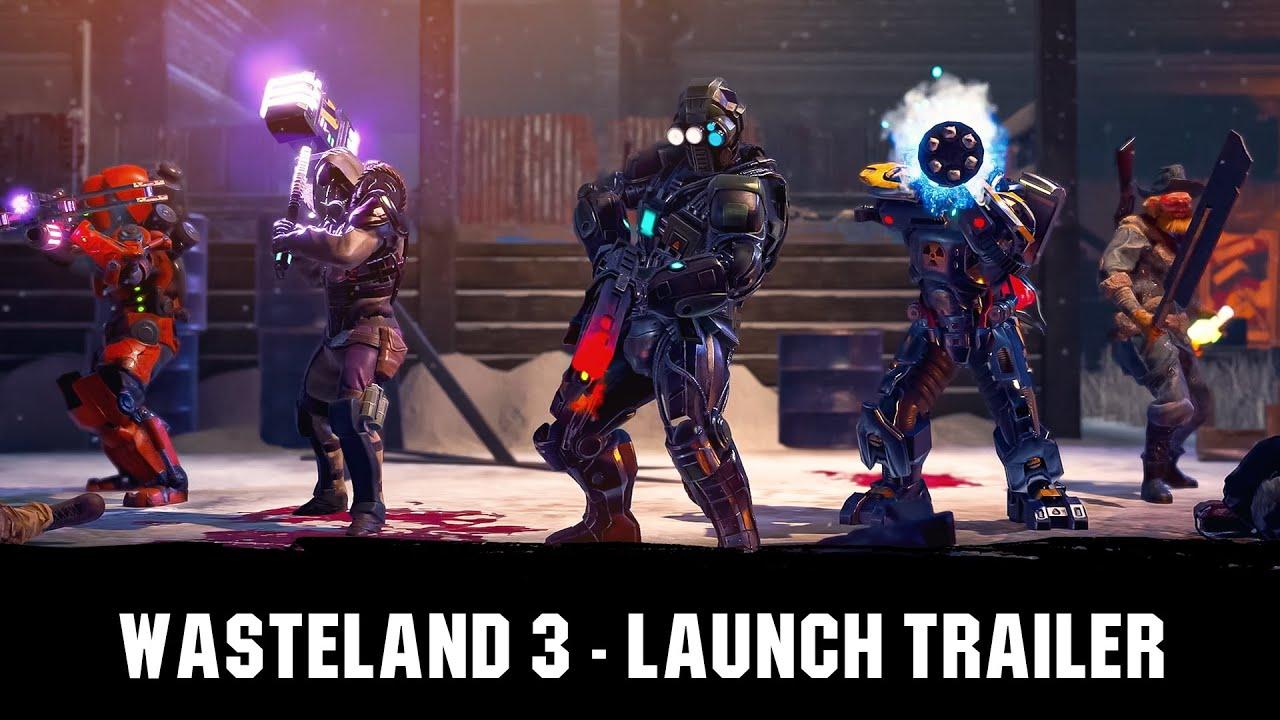 Some you may have missed, popular articles from the last month: