Another attempt to bring back the glory days of retro games and local multiplayer is here with Piepacker, a browser-based platform for playing the classics with your friends.
Browsers nowadays are ridiculously powerful and feature-filled, so much so that now various streaming services let you play entire AAA games in a browser tab. More and more of this will come, and in some ways it's probably the eventual future (like it or not). Piepacker are jumping into this now with their idea:
Piepacker is a new multiplayer gaming platform to play retro games with friends on your web browser. It comes with a constantly growing pre-built catalogue of more than 60 awesome retro games from the NES to the PlayStation 1. To make the online living room experience complete, we included a video chat to see and talk to the people you are playing with.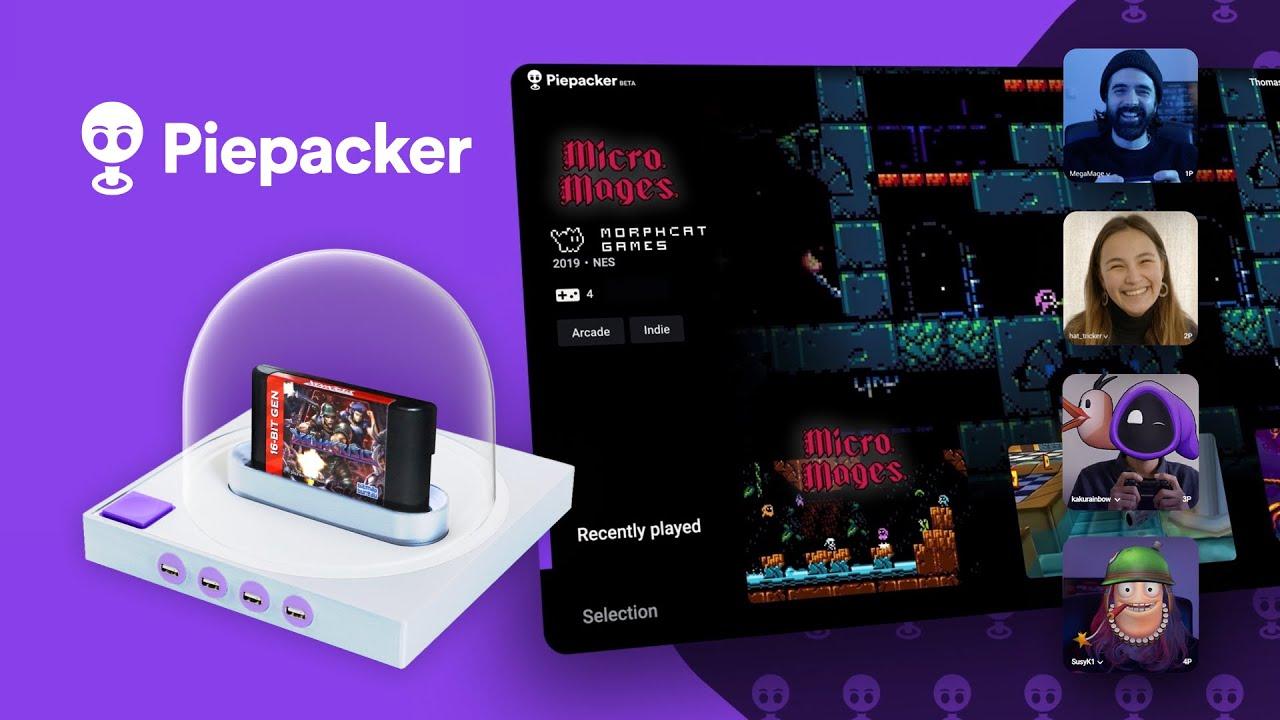 While other platforms already exist to play retro games from the likes of the free and open source RetroArch, various emulators and other streaming services, Piepacker and trying to separate themselves with the built in online multiplayer along with video chat all tightly integrated. Having it available in a browser tab also makes it highly accessible, to anyone with a reasonable internet connection with no extra hardware needed.
The base service with 60 built in games will be free too, with a Premium option for extras like early access to new games and a private server to bring your own games. The team mentioned on Twitter very clearly that it will work on Linux, as long as you're in a Chrome based browser. Other browser support is planned for the second half of 2021.
On top of that they're also bringing out the PieReader, a hardware platform to work with cartridges from the NES, Super NES and Sega Mega Drive / Genesis - enabling you to bring your own cartridges onto their platform directly. They claim that will also work fine on Linux.
You can see their crowdfunding campaign on Kickstarter which was funded quickly and has smoothly sailed through the $75,000 goal so their idea has clearly proven to be popular.
Some you may have missed, popular articles from the last month: