On the surface Regrowth seems simple, with you growing plants across islands to stop them from sinking. However, it's surprisingly challenging and quite lovely. It reminded me instantly of Terra Nil, with the same basic idea of spreading life across the land. Here though, it's down to the Earth warming and some unhappy gods.
You've been tasked to help the planet cool down with greenery, with various levels giving you different island layouts and different gameplay features to complete the task. Note: the developer provided a key to our Steam Curator.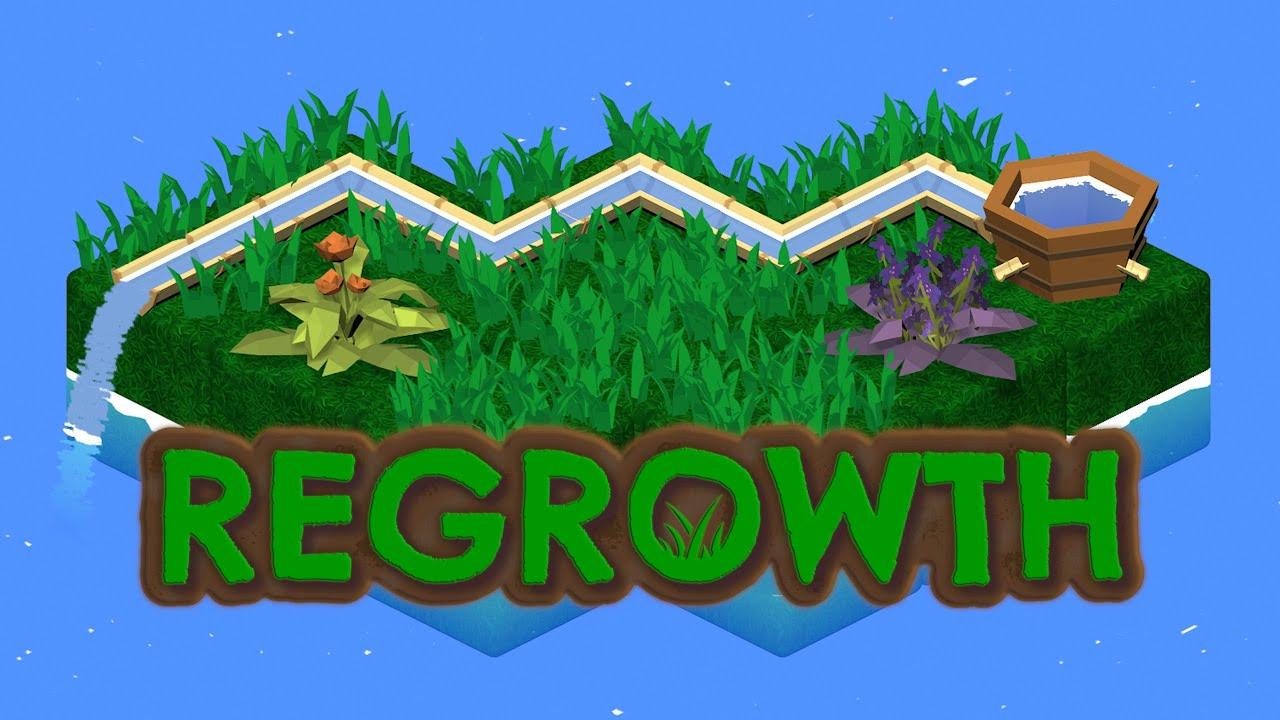 A great idea and it doesn't need any guesswork because the puzzles are logical and everything is based on action-timers, it just needs you to think on the right placement and take into account the environment. Still, not as easy as it sounds. You could sit for an hour on a level, constantly get it wrong and then suddenly it will just click together.
You're not just spreading grass though. You'll also be responsible for irrigation, flowers, collecting rain water, dealing with wildlife and plenty more.
The challenge of it was definitely unexpected. By the third or fourth level I was already having to sit and think for a while on getting the layout correct. Spreading water channels across the map to irrigate isn't as easy as it seems. Grass will grow slowly unless it's next to water, but you also need to worry about tiles drying out from the outside-in and getting enough tiles left when the timer is up to complete the level. One thing in the wrong place and it's a complete fail.
If you love puzzles games and nature, definitely give this one a go.
Buy Regrowth on Steam.
Some you may have missed, popular articles from the last month: