Moonshot - The Great Espionage from developer NimbleBeasts is looking good, and it's coming to Steam in June along with full Linux support built with Godot Engine.
Moonshot is a stealth puzzle platformer that puts you in the role of a spy of a fictional country in the 'moon race' era. In competition with the USA and the Soviet Union, you will have to use espionage and sabotage to make sure that your nation will be the first on the moon.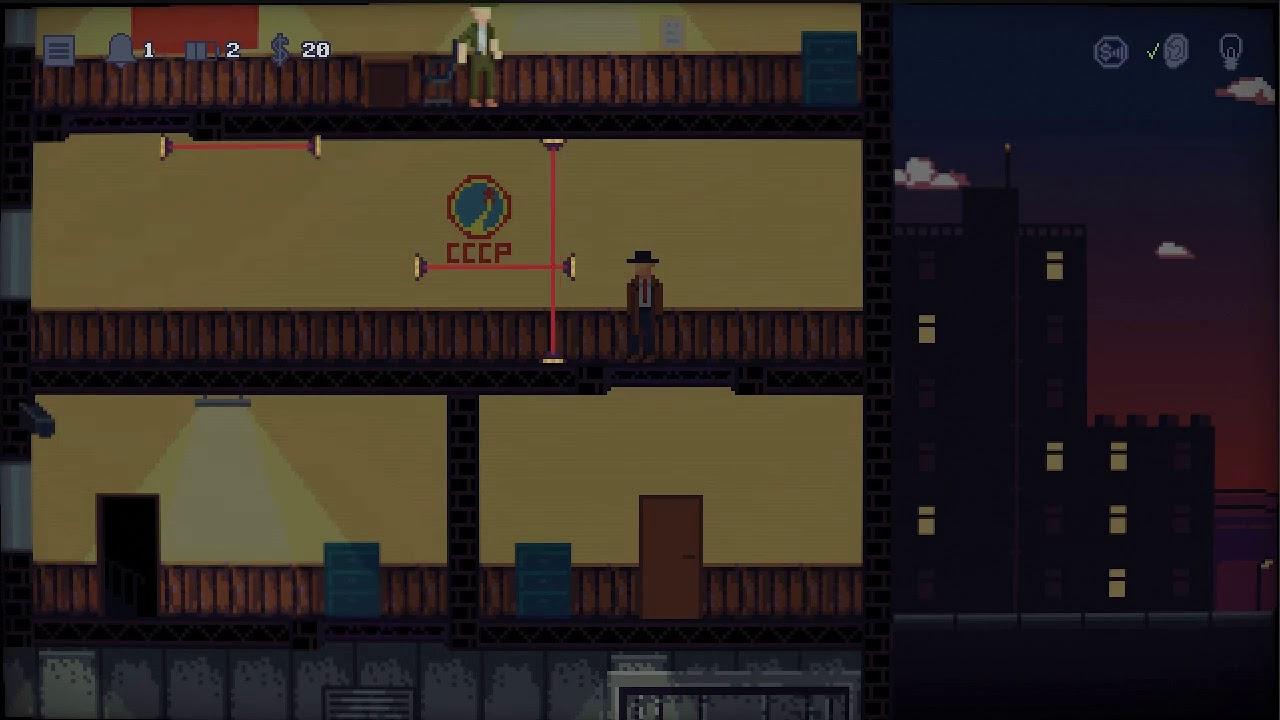 Planned Features:
Story Driven Background - Discover the story of an agent who can change the history of the Moon Race forever. It's up to you which of the three nations wins the race.
30+ Challenging Levels - Lots of varied levels ensure that you won't get bored. Visit historical as well as freely fictional places to guide the fate of your nation.
Lot's of Player Upgrades - Of course, if you're already breaking in somewhere, you might as well enrich yourself personally. Use the money to unlock new abilities or boosts that will help you master the game even better.
Explore in your OWN way - Most levels are designed so that there is no single correct path. Many possibilities lead to the goal. Create your own way.
Lots of Minigames - To keep it interesting, many mini-games are included, so you don't have to do the same mini-game for the 100th time. 
Speaking to the developer, they confirmed Linux support very clearly "Yes! We are all linux users".
Originally created for the GitHub Game Off 2020 Game Jam, the team decided to continue the idea and push it into a full game. You can still play the original on itch.io, and the source code is also available open source on GitHub.
Follow it on Steam for the full version.
Some you may have missed, popular articles from the last month: