The big new release of Mass Effect Legendary Edition from BioWare and EA is only supported for Windows on PC, but with Proton GE you should now be able to play it on Linux. Should being the keyword, as Proton can be a little fiddly at times.
If you're not clear on what Proton and Steam Play are, be sure to check out our constantly updated dedicated page. It's a special compatibility layer for running Windows games and apps from Steam on Linux. Proton GE is the community-made version which has a number of extras.
Proton-6.8-GE-2 is officially out now with these changes:
Mass Effect Legendary Edition Launcher and ME1 fixes added. All 3 games should be playable.
DOOM Eternal should no longer hang and resolution change should work again
Forza Horizon 4 frequency patch added, however this does not seem to improve the crashing :/
RE8 REENGINE Logo audio is fixed and no longer plays static (game is still crashy)
RE8 Display menu fixes ported from proton experimental
Nioh 2 hang fixed (videos still don't play)
Fallout: New Vegas audio looping fixed
2k Launcher fixes ported from proton experimental (fixes mafia, mafia II, and others)
Yakuza 0 - fsync disabled (thanks tgurr!)
Yakuza Kiwami - fsync disabled (thanks tgurr!)
LEGO The Lord of the Rings d3dx9_41 override added (thanks alkazar and FigoFrago!)
Also of note is that you may need to remove your Wine/Proton prefix for Persona 4 Golden to work, see how to do that in our previous article.
To use it here's what you do:
Download the Proton-6.8-GE-2.tar.gz file from the release notes.
If this folder does not exist, create it:~/.steam/root/compatibilitytools.d/
Extract the archive downloaded in Step 1, and place the contents into the above directory.
Restart Steam if it's open which refreshes the Steam Play list for Proton-6.8-GE-2 to show up.
Right click on your game, go to Properties, Compatibility and ensure the box is ticked named "Force the use of a specific Steam Play compatibility tool" then select it from the dropdown box that appears.
Want to see how Mass Effect Legendary Edition runs on Linux with Proton GE? See below: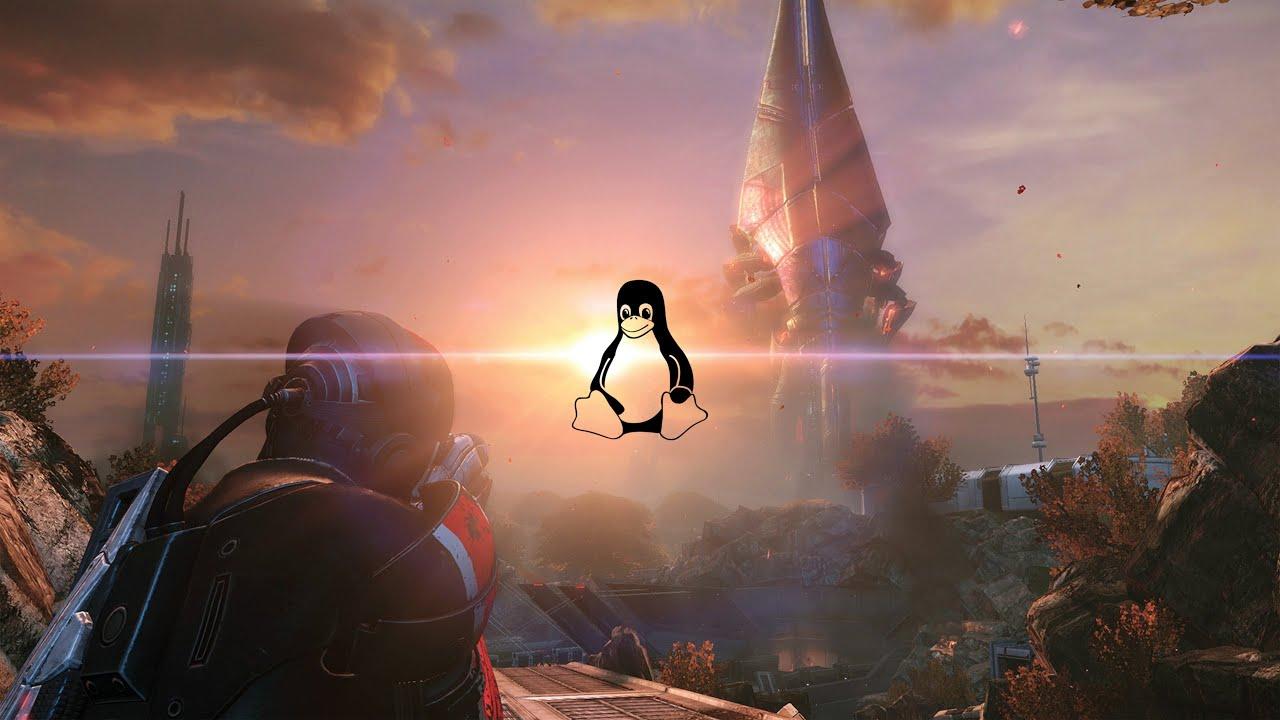 Note: the stuttering you see is pretty common for running Windows games through Proton, as it needs to manually build up a cache to pull from. Usually not an issue on Windows, as games are directly made for it and build it themselves. Over time it becomes smoother and this is what the Steam Shader Pre-Caching system is supposed to be helping with. You can also try setting "DXVK_ASYNC=1" as a launch option which is not available in official builds of Proton but is in Proton GE, we did not test it directly for that video - a setting that should probably never be used for online games.
Spoiler alert though for older players: apparently the face of Tali was changed from a stock photo you could see in-game to a unique and more appropriate image, it does make me laugh that such a small change has generated big headlines across the major gaming sites.
For me, Mass Effect is one series that holds an immensely special place. I played through the entire series back when I was a big console gaming fan (before truly diving fully into Linux) and I loved the story and the whole experience. Being able to do it again, enhanced and on Linux is just beautiful.
You can buy it on Steam, just remember though that running it in this way on Linux is not actually supported. The usual caveats apply: it can break any time and the developer doesn't need to ensure it continues working this way.
Some you may have missed, popular articles from the last month: