The news around the Steam Deck keeps on coming in, with a new video posted up by (surprise) IGN that checks out the Steam Deck's Trackpad and Gyroscopic controls.
IGN of course being probably the biggest around, we don't need to wonder why Valve has a seemingly exclusive deal with them to show off everything first. So for now, until the Steam Deck releases and our unit arrives sometime in Q1 2022, we're mostly relying on what Valve say to IGN.
Valve are no stranger to Trackpads of course, with the Steam Controller (R.I.P) having two of them and they were a lot of fun to use and setup. On the Steam Deck we have Valve mentioning how "We have capacitive touch joysticks and one of the really cool things about that is we can use that in tandem with our gyroscope to turn on or turn off gyroscopic aiming and motion controls in games." — Valve designer Scott Dalton. It seems to work a lot like the Steam Controller too, allowing you more freedom in how you aim.
Check out the new video: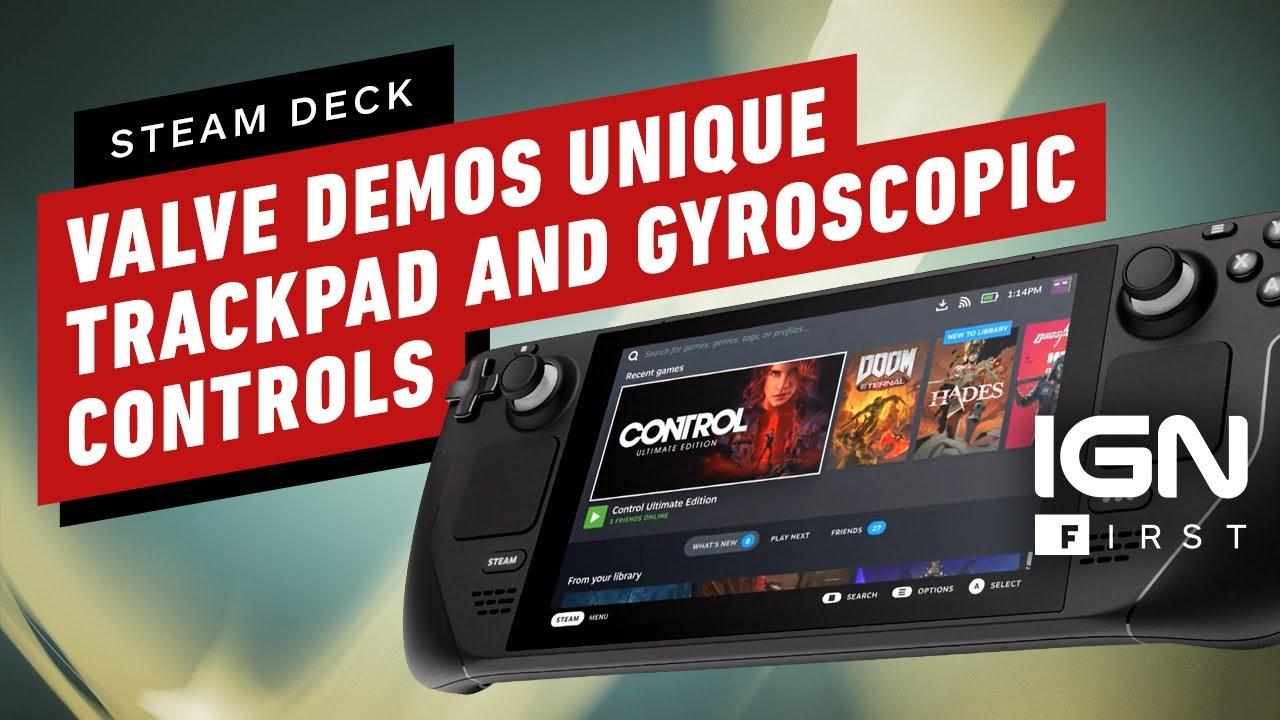 It works thanks to Steam Input so Valve and game developers can set it up however they like. Presumably then, it means users will still get access to adjust everything as they want just like we can do so now.
One of the worries with such a handheld is joystick drift, something that has been a problem elsewhere like with the Nintendo Switch. I've seen it myself and it can get quite bad, thankfully Valve said previously (that we missed) how they don't think it will be a problem "We purposely picked something that we knew the performance of, right? We didn't want to take a risk on that, right? As I'm sure our customers don't want us to take a risk on that either." — Steam Deck designer John Ikeda.
Some you may have missed, popular articles from the last month: