Well today is the big day. Valve has now formally revealed the Steam Deck, a portable handheld gaming console powered by a new version of their Linux-based SteamOS operating system.
"We think Steam Deck gives people another way to play the games they love on a high-performance device at a great price," says Valve founder Gabe Newell. "As a gamer, this is a product I've always wanted. And as a game developer, it's the mobile device I've always wanted for our partners."
Since it's based on Linux, we now know a big reason why Valve has been investing in Linux gaming with the likes of Steam Play Proton. It will play your Linux native titles, with support boosted by Proton. Not only that, Valve said "we're vastly improving Proton's game compatibility and support for anti-cheat solutions by working directly with the vendors". This is pretty amazing, as anti-cheat was the big missing piece. In their FAQ, they make it clear that they are working directly with BattlEye and EAC to get support for Proton.
Anti-cheat support is coming too! That's huge!
The new SteamOS has been optimized for handheld and touchscreen gaming, while it will also have a desktop mode for those who want it. SteamOS 3.0 is also being based upon Arch Linux, with the desktop mode being powered by KDE Plasma.
We also know why Valve has been heavily investing in AMD GPU drivers for Linux too now then. It's a custom APU they partnered with AMD on for Zen 2 + RDNA 2.
Quick specs:
Powerful, custom APU developed with AMD
Optimized for hand-held gaming
Full-sized controls
7" touchscreen
WiFi and Bluetooth ready
USB-C port for accessories
microSD slot for storage expansion
3 different storage options available
The Steam Deck will also have a dock, much like you see with the Nintendo Switch with more ports to play with like USB, wired networking and enabling external displays. More tech info can be seen here.
It's an open system too, since it's basically a PC in your hands. Valve said "you can install third party software and operating systems".
Valve also did a session with IGN where they answered some questions. IGN also has hands-on video to give a better look at the device.
Steam Deck starts at $399, with increased storage options available for $529 and $649. The two higher models have bigger storage space, plus the two higher models actually use an NVMe drive for faster loading time and the top end has an anti-glare screen too.
Reservations open July 16th at 10 AM PDT; shipping is slated to start in December 2021. Currently it's limited to United States, Canada, European Union, and the United Kingdom with more regions becoming available in 2022.
For developers, Valve put up a video overview: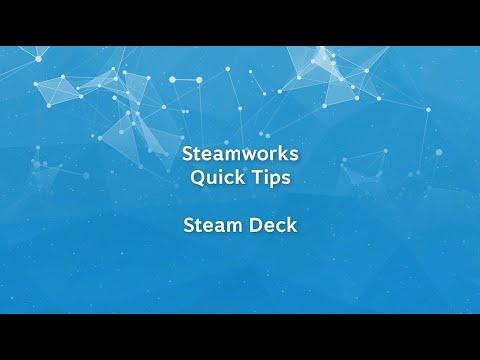 See more on the Steam Deck website and the Steam Deck store page.
Is this the holy grail of Linux gaming? Could be.
Some you may have missed, popular articles from the last month: