After a successful Kickstarter campaign in 2018, Starmancer from Ominux Games and Chucklefish is now actually out and available for all to buy in Early Access. I've been waiting some time on this, as a backer of the crowdfunding campaign it's been wonderful to see it grow into something sci-fi sim fans will appreciate. Nice to have yet another game to tick off our crowdfunding list.
"After a catastrophe on Earth, humanity launches the Starmancer Initiative in a desperate attempt to seek refuge among the stars. Millions of refugees upload their consciousness into your memory banks--entrusting their minds and the future of the human race to an Artificial Intelligence, a Starmancer. To you.
Stranded in a strange solar system, your task as a Starmancer is to construct and manage a space station capable of sustaining life for the countless minds trapped in your corrupted memory banks, and return to the fleet--by any means necessary."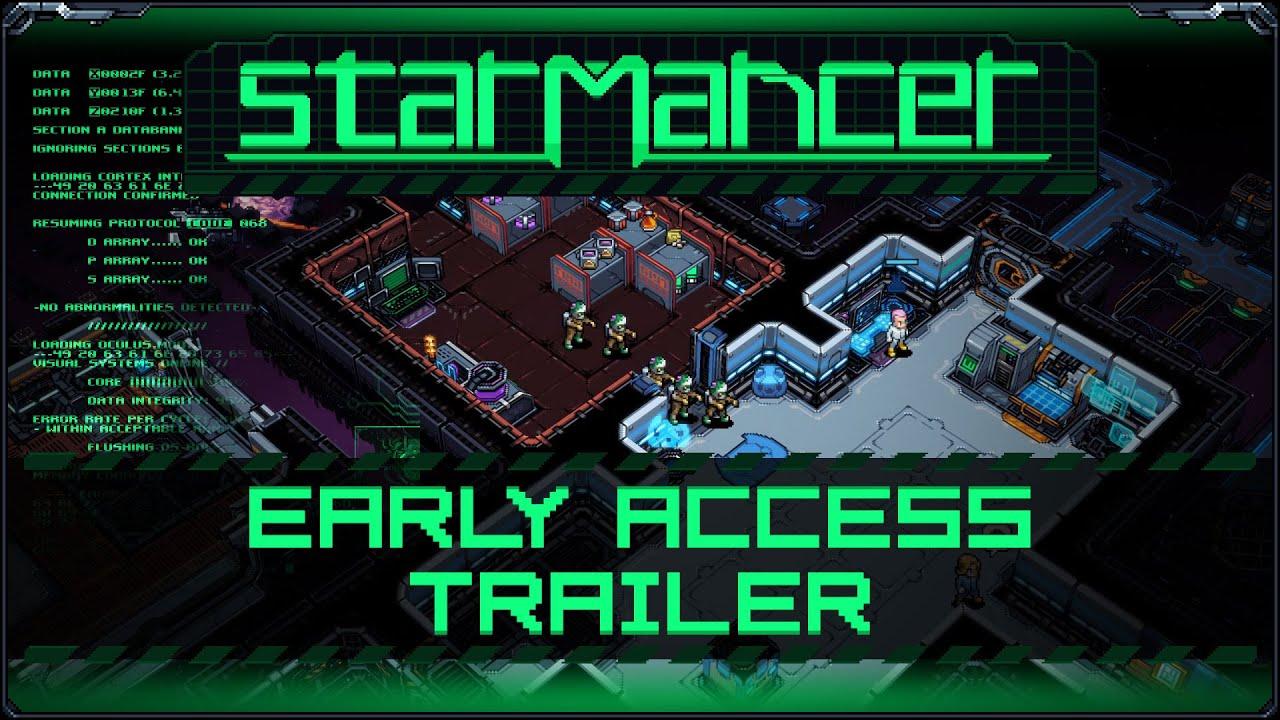 Features:
In space, nobody can hear you build - An empty canvas, your space station is begging to be customised. Build vital, functional devices and express yourself with fancy furniture while ensuring power, oxygen and water are in plentiful supply. Now you can design your dream space kitchen or bedroom!
Coloniser, coloniser, oh, you're a coloniser - With humanity at the brink of extinction, human beings are made in less...conventional ways. Use an incubator to grow your unique colonists and put them to work. Between their winning personalities, relationships, and memories, colonists can become quite the handful. Satisfy their needs or make them disappear, we'll leave that choice to you.
That's over, you're cancelled - Actions have consequences and Starmancer is no different. Unhappy colonists won't sit idly by and may eventually rebel against you, organising a mutiny. With the threat of invasion from otherworldly creatures, you may not want to make more enemies. Under stress, colonists may also snap and become crazy. Who knows what they'll do then? (We do. It's not pretty).
Since you're in space, having an "oopsy tracker" is amusing touch. Space is obviously extremely hostile to human life, since we need oxygen to breathe. Sometimes you might have a leak, or you might accidentally remove an entire wall leading to an unfinished room and so suffocation will shortly arrive (amongst many other minor disasters) and so you will watch that counter rise for sure.
There are some tedious parts to it I hope they improve like earning money. You have to load up your trading pod but colonists often prefer to do other things, so you end up waiting around a lot to get the money you need to build more, the current system for that needs a fair bit of work to make it work better. They also need to explain a number of parts better, especially on fighting fires. A lot of the game right now feels like it leaves you to figure it out.
Currently it is a little rough around the edges, as expected from a game in development but there's still plenty to enjoy about it right now. They plan to remain in Early Access for at least a year with a first focus on making it as stable as possible, before they look to expand the features. It's a two-person development team, so we need to keep expectations in check as to how fast it will move along. A lot is planned to come to the game though that they've teased including rebellions and disasters, robot lords, space pirates, moonmen and much more.
You can buy it from GOG, Humble Store and Steam.
Some you may have missed, popular articles from the last month: