Children of Morta: Ancient Spirits is the brand new expansion that's out now from Dead Mage and 11 bit studios, sounds like it's pretty great too. I still can't get over how good the art is.
Introducing Yajouj'Majouj, a new playable character only available in the Family Trials mode. This character has two different forms allowing you to quickly switch between, allowing you to combine different attack types together.
"An old legend among the people of the south tells of a forbidden love between a human and a goblin. Yajouj the human became smitten with Majouj the goblin. In the legend, Majouj is taken away by force from Yajouj's house and thrown into an endless abyss where she eventually perishes. Unbeknownst to Yajouj, he set out to find his soulmate but got lost in the bottomless abyss and lost his life in this pursuit. That's not the end of this legend though, ultimately, their souls need to be reunited in death. A union to surpass the abyss. The souls of the two lovers are to find a way out of there."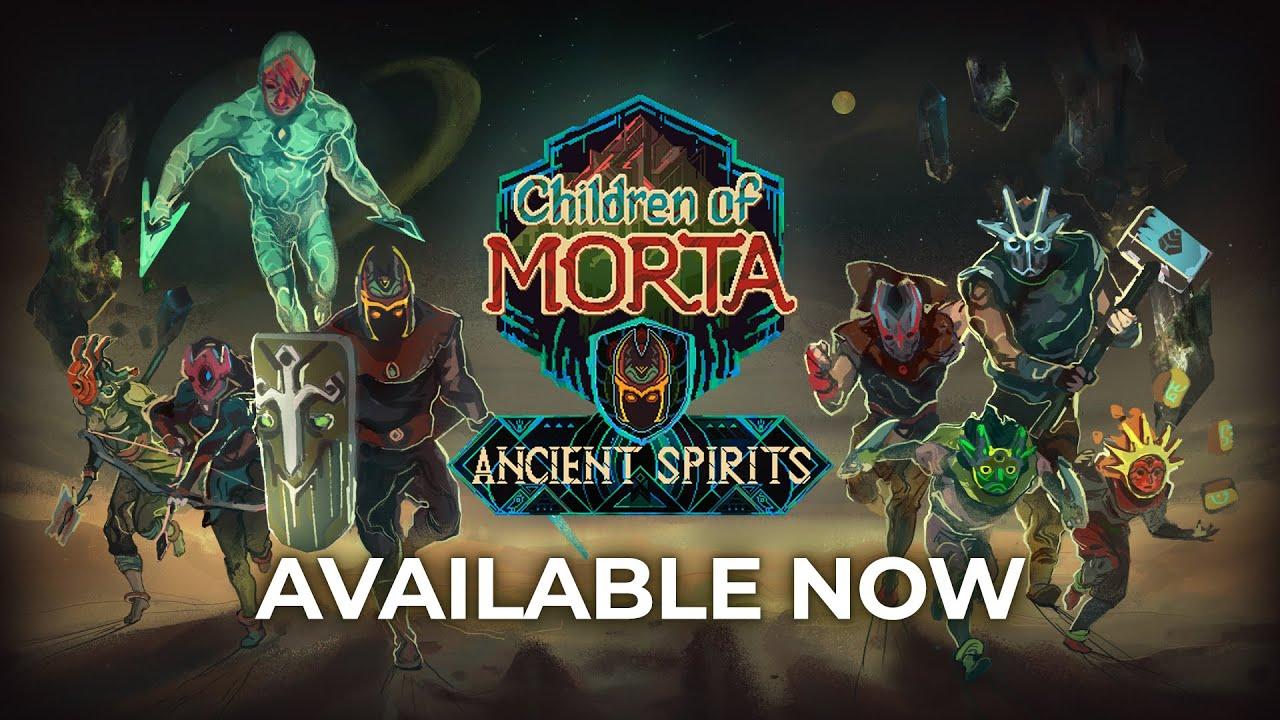 Other additions include:
Skin system - adds a whole new section to the character select menu to choose special masks for the heroes.
5 new Divine Graces: Blood Rush, Quick Paws, and more.
5 new Charms: Trade of Might, Blood Sacrifice, and more.
5 new Divine Relics: Call to Arms, Thunder Cloud, and more.
You can buy Children of Morta from GOG, Humble Store and Steam. We can easily recommend it.
Some you may have missed, popular articles from the last month: