Sunshine Manor is a new release from Fossil Games and publisher Hound Picked Games, acting as the prequel to cult smash hit scare-fest Camp Sunshine. Note: key provided for us.
Despite the 8-bit inspired art style, Sunshine Manor manages to give off a pretty great horror atmosphere. They said to expect some "genuine jump scares" but I was not quite ready. You already know what's coming too, with the nice little retro intro videos that explain what happened. The good thing is you don't need to have played Camp Sunshine to enjoy it, as it is firmly a standalone game.
Taking place on Halloween in the '80s, the setup and overall theme is a pretty cliché with kids out for treats and a haunted house but it still manages to throw in plenty of surprises. You get dared to knock on the door of this rather dubious looking house, the door falls open and of course you decide to enter - because why wouldn't you? It all goes downhill from there into magic and demonic territory and it doesn't let up.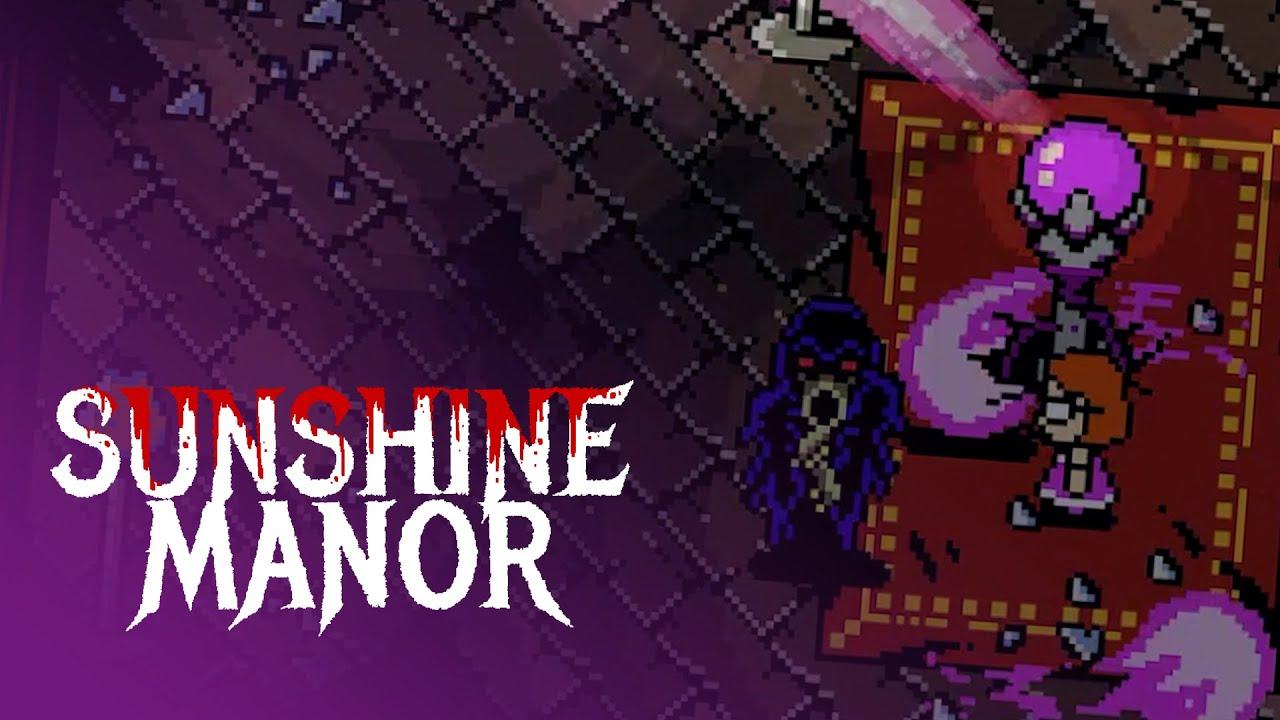 Sunshine Manor is a horror themed game of exploration and item finding. A game that wouldn't be out of place if it was released in the '90s that's for sure, and takes plenty of inspiration from all those that came before. You explore for items, find out you're blocked and need another item and look out for things that go bump in the dark. The thing is, you have some connection to the other world with your powers that you discover very early on, and it's with these powers that you will come to defeat the various ghastly beings that inhabit this old and decrepit manor.
For a game like this with such retro art, it's surprisingly intense, especially during some of the fights. Delightful and definitely spooky. Play with the lights off and the sound up for maximum spookiness.
Available on Steam.
Some you may have missed, popular articles from the last month: