How would you feel if Valve's Gabe Newell appeared at your front door to deliver a signed Steam Deck? Well, some people got to find out. Also, an overview of a recent IGN interview for you.
There's been quite a few reports now of Newell out and about with a Deck in hand, and it's pretty wholesome but it does sound quite a lot like some sort of marketing stunt. Not that anyone will be complaining about it of course, it's a great way to show it all off. Writing on Reddit, user "bitfiddler0" showed off the signed Deck along with a shot of Newell outside:
Across another report on Reddit, user "SeattleRainPidgeons" mentioned: "Saw a camera crew going up to my neighbors house while I was loading stuff into my truck. My roommate recognized the guy being followed as Gaben, I didn't believe him, our other roommate then verified it was indeed Gabe. After delivering my neighbor's Deck, we yelled "Hi Gabe!". At which point he asked how many were living in the house, then he went back to his van and grabbed us each a Deck. Was also filmed receiving ours so I assume these will be used in some promo or online. Very cool day."
Meanwhile IGN managed to get Newell to stay still for a little while to have a chat, here's the full video and below will be some notes on what was said: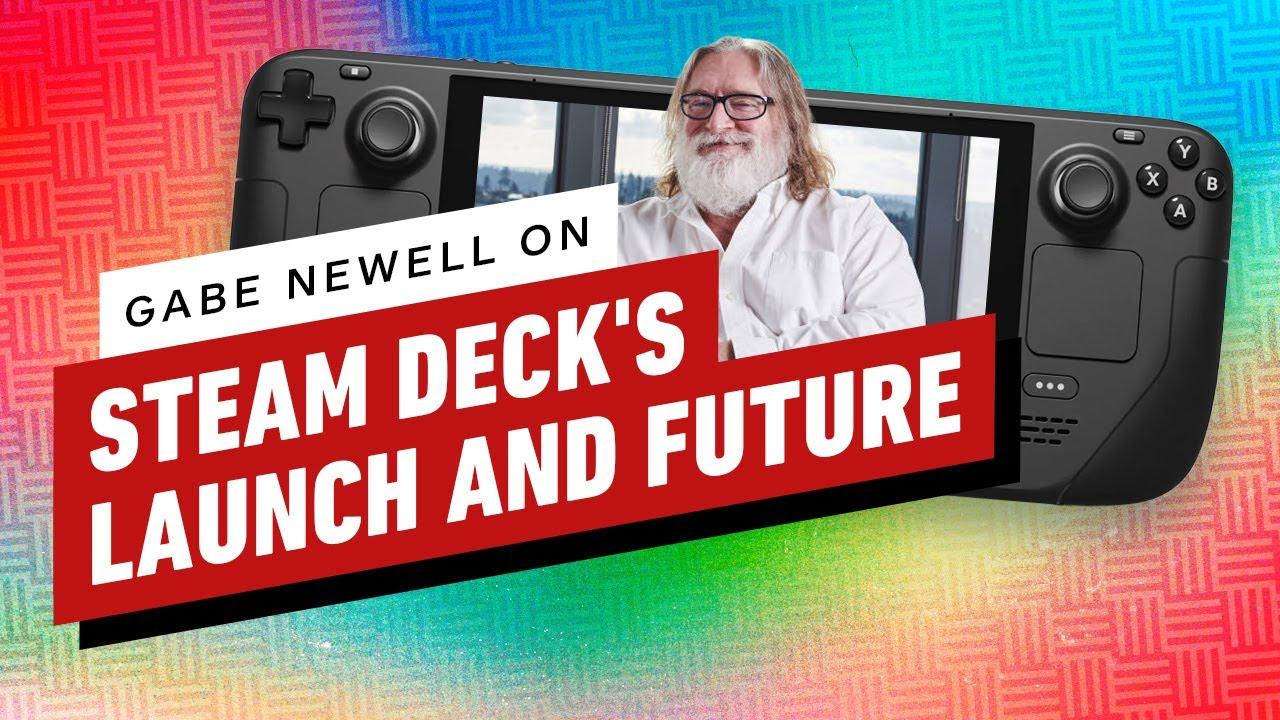 A quick overview for you:
Newell feels problems they're solving will help lots of hardware manufacturers in the PC space.
Thinks this is a permanent extension of the PC marketplace.
Said he wanted a device like this since "forever" (didn't we all?).
Expects to see a "wide variety" of hardware devices (meaning more PC portables) and continued innovation in software for it all.
He's been playing Final Fantasy online with family on it.
Newell thinks the Steam Deck is a "pretty good bargain" on the subject of bridging the gap with the shortages and high prices of other hardware.
No plans to increase Steam Deck price.
Far more people having been buying the most expensive model, more than they expected. So they will continue to look at the high-end. The 512GB model has significantly outsold the base 64GB model.
When asked about new Steam Deck models in future, Newell said "absolutely". Valve plans to ride the wave of new hardware, like newer and better AMD chips.
Demand overall is a lot higher than expected.
Some you may have missed, popular articles from the last month: