OpenMW is a fantastic open source game engine reimplementation for Morrowind, plus there's the online fork of TES3MP which has sprung back to life with a new release. A project that should eventually merge with OpenMW officially, for now it's a separate fork until OpenMW hits the big 1.0.
TES3MP 0.8.0 is now out and based on the latest OpenMW 0.47.0 release, and the developer said it "fixes a large part of the remaining gameplay problems and also adds some major features". It took a little while, as the developer explained how they "lost my motivation for TES3MP during the pandemic, but I've been regaining it recently because I want to look back on this project as one that I ended up finishing instead of one that I just got very far on".
Just some of the new additions include:
Synchronization of custom records for interior cells, allowing for on-the-fly creation of entirely new interiors or ones based on existing interiors
Synchronization of custom records for clientside scripts, allowing for on-the-fly creation or overriding of MWScripts
Synchronization of custom records for containers, doors, activators, statics, ingredients, apparatuses, lockpicks, probes, repair tools, lights, body parts, sounds and record-based game settings
Synchronization of clientside local variables based on which clientside scripts are set to be synchronized by the server
Synchronization of clientside global variables based on rules defined for each one in the server scripts, with the possibility of also creating new clientside globals on-the-fly
Synchronization of active spell effects for players and actors that no longer relies on players witnessing the spellcasting associated with the effects
Synchronization of death animations for players and actors
Synchronization of merchant inventories and gold pools
Synchronization of environmental sounds made by players, e.g. when picking up or dropping items, when opening or closing chests and doors
Synchronization of plant harvesting from herbalism mods
Reworked attack synchronization with more precision, fixing skipped attacks for creatures with fast attack animations and making melee attack animations not depend on the direction a player or actor is moving in on the current client
Reworked spellcasting synchronization, fixing improper failed spellcasting for actors with fast casting animations and reducing desyncs by not tying spellcasting for non-local actors and players to their animations on the current client
Reworked equipment synchronization for players with less spammy packets
Packet for resetting interior and exterior cells on-the-fly
Packet for setting players as allies so they don't break each other's stealth and so their companions don't fight back when attacked by mistake
Packet for overriding cell destinations, useful for moving players to instances of interiors instead of regular interiors
Packet for tracking hits received by objects
Packet for tracking dialogue choices selected by players
Packet for tracking the cooldowns of powers used by players
Allow GameSettings packet to override clientside game settings
Allow custom records to override AI services for NPCs, alarm and flee values for NPCs and creatures, as well as scales, blood types, soul values and attack damage for creatures
See more in the GitHub page.
As you do need the Morrowind data files to play it, you do need to own a copy. You can pick up a copy of Morrowind easily from GOG.com or Steam.
If you missed the OpenMW 0.47 release check out their overview video below: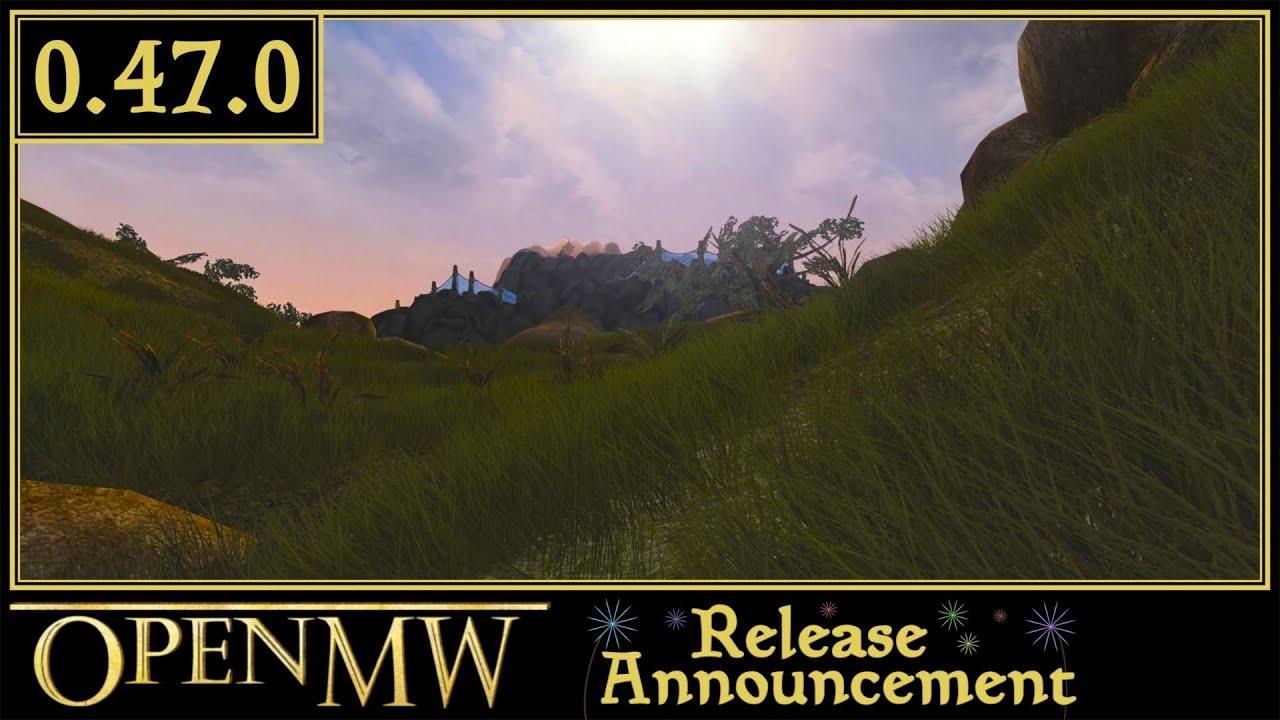 Some you may have missed, popular articles from the last month: