Paradox Interactive has released the major Stellaris: Overlord expansion, along with a free Stellaris 3.4 version update. Let's go over what's new.
This big new expansion adds in brand new vassalization mechanics, some more varied empire additions spreadout across the stars, five new origins, new technology, orbital rings, hyper relays and quantum catapults to travel quickly and of course some stellar new music as well to relax while you're subjugating other empires and bending them to your will.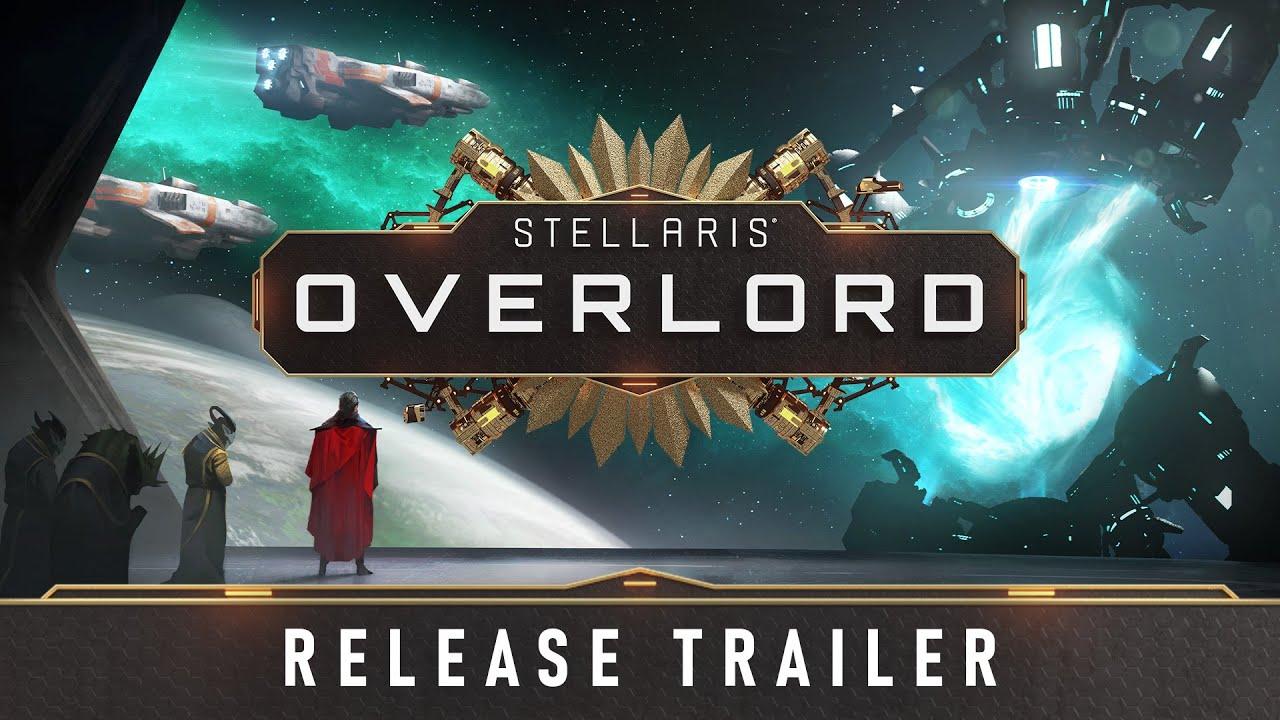 With the new origins added in, Overlord gives you a few ways to spice up your early game including:
Imperial Fiefdom - You may be just a Specialist Empire now, but some day, the galaxy may need a new ruler… shouldn't it be you?
Slingshot to the Stars - The ruined remains of a Quantum Catapult have been discovered near your homeworld - what secrets might it unlock if your people are clever enough to bring it back online?
Subterranean - Your species adapted to life underground, excelling in mining and archaeology. See what awaits you far, far above the surface!
Teachers of the Shroud - Developing in contact with the curious psions known as the Shroudwalkers, your empire has learned a thing or two about expanding their minds!
Progenitor Hive - Under your leadership, this hivemind empire can achieve more than ever before… but without your guidance, the hive will fall to ruin!
I haven't had time to try them all, since games of Stellaris can take a very long time to go through. For my chosen play-through of the DLC though, I went for "Slingshot to the Stars" and I can safely say that's possibly the most exciting start to Stellaris I've ever had. You start off with one of the new Quantum Catapults very close to you, so it's an easy one to check out something big that's brand new in Overlord.
The first time I laid eyes on that Quantum Catapult, my space-nerd heart nearly exploded with excitement to begin unravelling its mysteries. Who made it? Why did they leave it? What does it actually do? Many questions and it takes some time to answer them.
You find out more about it using the relic research system, assigning a ship and a scientist to it as you dive further into its secrets and it's things like this that make me fully appreciate some of the writing that goes into the little stories spread throughout Stellaris — something this was designed around. Honestly, I wish the Quantum Catapult research actually lasted longer, as I was enjoying the little logs that were coming in on it immensely. The ending of that chain was bittersweet but you do find out why it was created and now it is yours. Time to reach for the stars, once repaired that is, which isn't as costly as expected for such a big thing.
Once repaired or constructed (everyone can make them eventually), it's not a done deal. They carry a certain risk. While you may be able to use them to throw a fleet across the stars — they might not end up exactly where you intended and that risk increases the further out you try for. Thankfully, they do have upgrades to make them better but they're costly.
The fact that I can just attempt to YOLO a fleet of ships across space, perhaps into enemy territory is awesome, it really does open up so many more ways to play. Not just for those using it but you also have to think about protection against it, and perhaps attempt to take it down or take it over as a priority.
For the free new features in Stellaris 3.4 Cepheus, one of the most interesting is the new situation system. This covers multiple things like Resource Deficits, Planetary Uprisings and Machine Uprisings and some other new story events that have been added in. They're far less basic, and have you run through stages, so it's a little more like the artifacts system.
I'm quite a big fan of this system, especially when it comes to the resource issues that I constantly come up against because I'm quite terrible at managing everything. Instead of being brutally punished, with one deficit leading to another, having it start off slower and gradually progress onto being worse is much more manageable. Really, it just seems like a more fair way of handling it, giving players less resource-savvy to have more of a chance to come back from the brink.
Being modding friendly, I can't wait to see what new and exciting ways modders can enhance the game even further with this situation system. Let me know in the comments if you can think of anything fun for it. Loads more included, see the patch notes.
It's pretty safe to say that if you haven't touched Stellaris for a while, or even since the early months after the original release, coming back to it now is like a very different game. Even without a single DLC pack, Stellaris is so full of content it's quite fantastic and it continues being one of my absolute favourite strategy games. It's also still easily the most accessible strategy game to come from Paradox.
You really can't go wrong with Stellaris paired up with the Overlord expansion. However, the Overlord is perhaps far less essential than other big expansions but that doesn't mean it isn't good, it's still a very fun time and more of Stellaris is always a good thing in my book.
A fab time to jump in with a big sale on now too.
Stellaris is available from GOG, Humble Store and Steam.
Some you may have missed, popular articles from the last month: