Have you burned out on Vampire Survivors and want something new? Or perhaps you just prefer spaceships? Gunlocked is here to give you more action.
On Linux and Steam Deck, it works out of the box with the latest Proton 7. On Steam Deck, setting it to fullscreen instead of windowed gives you a better screen size as this game gives a special border in windowed mode.
In Gunlocked, just like Vampire Survivors, you have no direct weapon control. Instead, weapons fire off automatically on timers, so the strategy is a mix of rapid dodging and knowing where to be when your weapons are about to fire. To put it another way, Gunlocked is a vertical-scrolling twin-stick without the second stick. You get a small area to move around in like classic shooters, but it has the added upgrade and unlock system that Vampire Survivors is now known for too with you collecting little gems.
Once you collect enough of these gems, you level up and get to pick between a few new abilities or power-ups to build up your ship as you go. You can unlock some incredibly fun combination moves with this system. Weapons aren't the usual lasers firing in front of you either, there's a big mix of things requiring some thought in how you play. Frankly it's almost intoxicating, I don't want to put it down, I need more.
A run doesn't last particularly long either, so it's a great game to take a break with and doesn't require you to stick at it for hours.
Current Features:
Action-roguelite gameplay
Rich, 2d pixel art graphics
20 Powerful upgrades
3 Unique playable pilot characters
11 unique enemies w/ multiple variations
5 powerups to collect
An evolving boss that gets more powerful as you do
10+ Steam Achievements
Gamepad support
Every playthrough is unique
Since it's in Early Access, plenty more is to come including new enemies, bosses, pilots with unique attributes, powerups, weapons and upgrades, difficulty options, and more!
Here's a short look at some gameplay because I simply had to video this one directly, absolutely love it: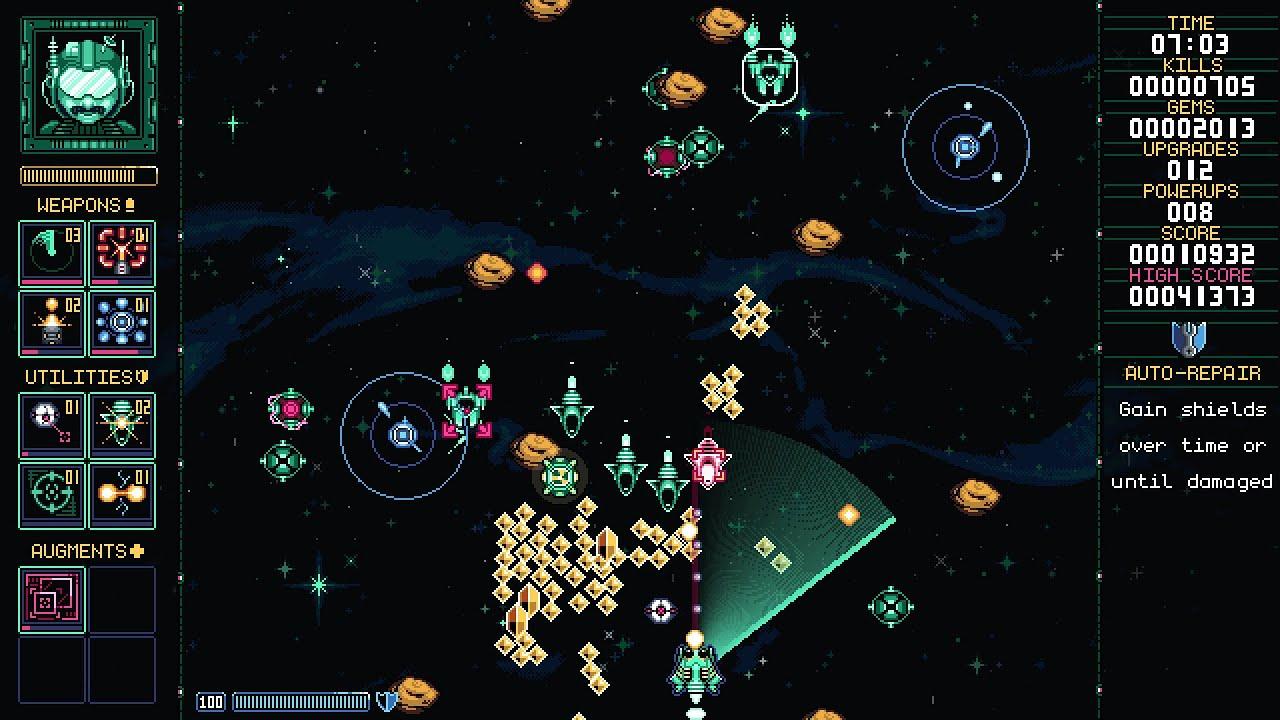 New favourite? Quite possibly. Available to buy on Steam. It's also only £2.89.
Some you may have missed, popular articles from the last month: