The creature battling metroidvania Monster Sanctuary has an expansive new free update out with The Forgotten World which is the largest update to the game yet. Adding in a new area, skills, items, new game modes and much more.
About it: "Delve deep into the Metroidvania inspired world of Monster Sanctuary, explore the expansive lands and call upon your monsters to lend their aid in and out of combat! Use their unique skills to fly, ride and brute force your way through environmental puzzles and precise platforming! The world is yours to traverse as you see fit, are you ready to take on the Sanctuary?"
Instead of The Forgotten World being a DLC, they decided to release it free to avoid any separation of the online PvP mode (optional) between people who have it and don't. Seems like a sane idea and gives everyone a bigger and better game. They've also added a "tip jar" on the official site for anyone to donate if they want to support the developer thanks to the free upgrade.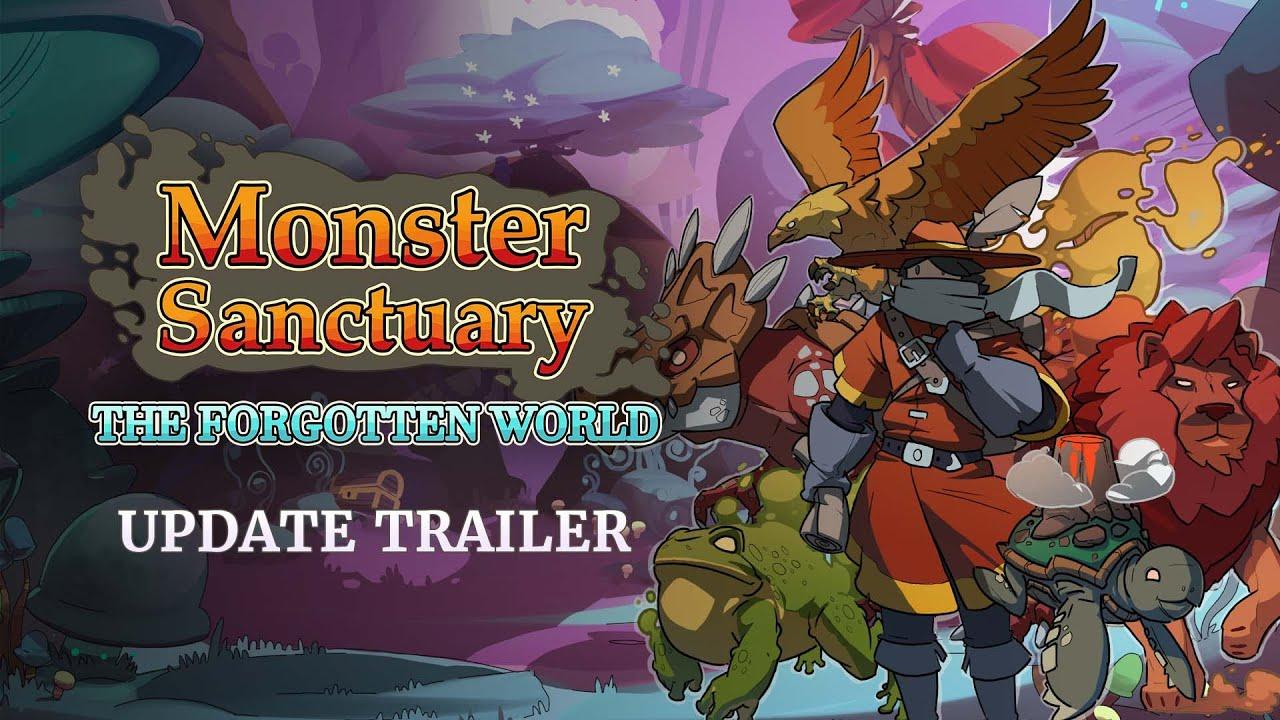 Here's the full highlights of what's new:
A new area, larger than any other area of Monster Sanctuary. Forgotten World is meant to be explored in the late game - either before you step foot in the Abandoned Tower, or after you finished the main story. You can find the entrance in the lower area of Horizon Beach. You will need a certain late-game exploration ability to enter this area.
Ten new Monsters.
Nine of them can be found in the Forgotten World. One of the ten new Monsters is a new secret Champion in Blue Cave - which might help you enter the Forgotten World earlier.
New Monster type: Ancient.
Many of the new Monsters have this type. There are also some older Monsters that have gained this type.
Level cap raised to 42 from 40.
All skill trees in the game have gained some new skill nodes. In some cases, we made extensive changes to older Monsters' skill trees.
A lot of new weapons and accessories.
Two new player costumes.
Some new rooms and treasure chests have been added to older areas of the game as well.
Some new exploration abilities have been added to the game as well. Some of the exploration abilities of older Monsters have been updated.
On top of three new Champion fights, there is a new super-secret Champion fight that can only be found by Keeper Masters. It is the most difficult fight in the game.
If you want to buy Monster Sanctuary you can do so on the Humble Store or Steam.
Some you may have missed, popular articles from the last month: