Frogun is a brand new Native Linux release, designed in the spirit of the PlayStation 1 and Nintendo 64 era, this is a proper classic 3D platformer. Note: key provided by their PR team.
Developed by Molegato with publishing help from Top Hat Studios, you play the role of Renata who has an unusual weapon — a Frog, that's also their best friend. It's a thoroughly quirky premise and incredibly charming. For fans of collectathons, this is something you will likely enjoy. Starting off with a sweet little semi-animated intro video, you learn that Renata's parents appear to have gone missing so you take it upon yourself to go off on an adventure to find them.
Official release trailer below: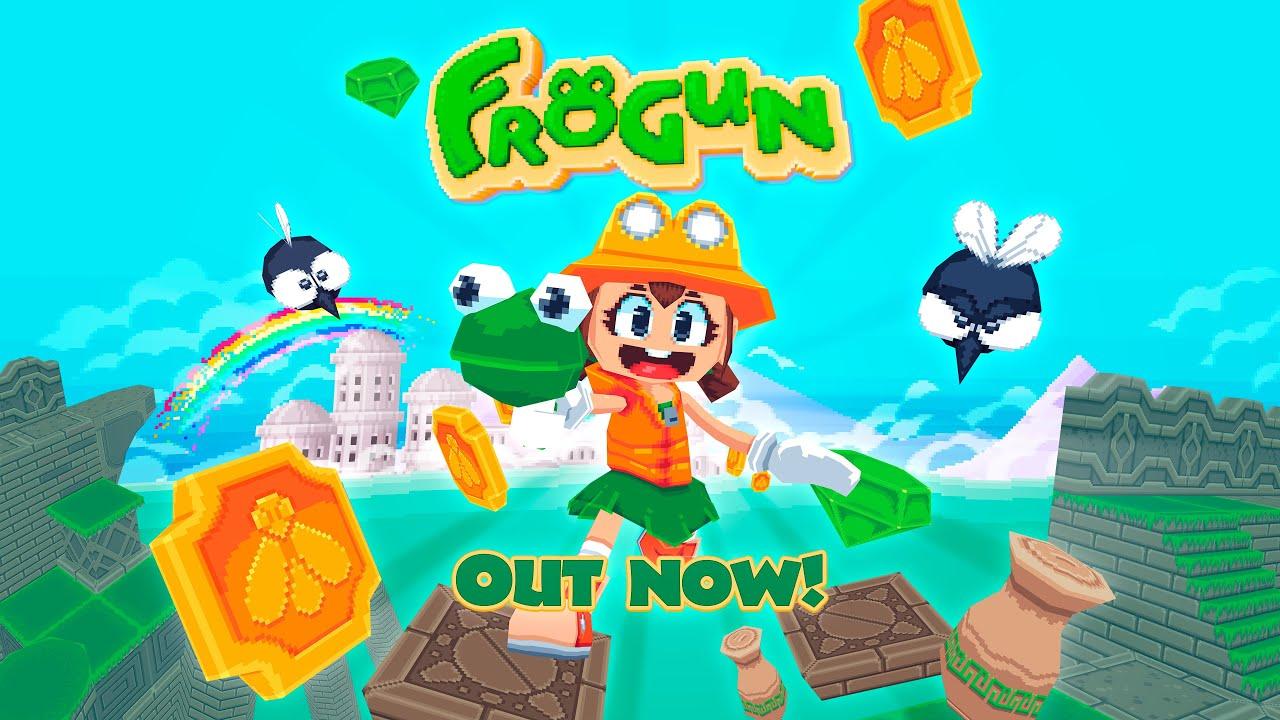 This really is a collectathon through and through. Every level presents you with numerous coins, emeralds, notes and more to collect. Since it's a 3D platformer, you also have to pay attention to the world around you flicking the viewpoint around to ensure you're not missing out any secrets of which there's a good few to find. Not only that, you also gain extra coins if you manage to complete levels within a certain time limit so it is pushing you a little to be fast but you can easily repeat levels so it's not really a problem and it doesn't penalise you for not getting a specific time either.
Your Frogun is a fun feature to set it apart from other similar games too. Not only is your little froggy friend your gun to sucker up various creatures to move them out of your way, or throw a pot or two at them, it's also your way to traverse obstacles and reach different areas. When running around you can fire your frog's tongue to stick to surfaces to pull you across. If you finding sticking to a wall difficult, you can also hold down a button to have a more pin-point aim ability.
Game Features:
Explore colorful levels full of crispy pixelated ruins, freezing snow caps, and scorching lava swamps in a modern representation of the lowpoly aesthetic
From levers to buttons, lethal traps, and adorable enemies, there are countless ways to use your Frogun to navigate the world!
Race Renata's rival and fight big bosses
Find secret areas or shortcuts by mastering the grappling mechanics! How nimble are you?
Collect emblems by fulfilling level challenges, and discover the stories of other adventurers through hidden diary notes
Visit the hatter to trade your coins for hats, bestiary entries, game art, and more
A posable photo mode to let you show off your creativity
Unlockable 2-player duel arenas to challenge your friends!
A nice family friendly game for fans of the classics, and a good one to introduce a younger audience into it all too. Overall most of it is pretty easy and accessible too, except when you get to the racing where it can be a little frustrating to get through. For the most part though, it sets out to provide exactly what it advertises, a colourful and inviting throwback. My time with it played on Steam Deck with the Native build was great too, all worked nicely.
This is another game that was funded with help from people on Kickstarter, so it's nice to see it release without big issues or long delays!
Some you may have missed, popular articles from the last month: