Necrosmith is a roguelike real-time strategy management game. You create minions and release them to scout your surroundings, defend your castle, gather loot, and destroy enemy lairs. The game has no Native Linux release but runs flawlessly through Proton.
The game plays much like Majesty, an old favourite of mine, but with the minion-creation mechanic replacing the micro-economy of Majesty. You start out constructing skeletons, zombies, and orcs from body parts scattered about your keep, and as you find higher-tier body parts you begin building vampires, harpies, giants, steampunk mechs, and far more. The ultimate objective is to survive long enough to build yourself an altar to escape. In practice, this involves surviving three waves, each lasting around ten minutes.
Necrosmith thankfully has an active pause, so you can respond to the frenetic enemy waves with a considered use of the mana and body parts at your disposal. Some of the most fun the game offers is in discovering secret recipes, each of which comes with a stat bonus. Mix skeleton and zombie parts and you might get a half-rotten undead. Slap a mechanoid leg on a vampire and create a crippled vampire. Mix and match dragon and harpy parts for a wyvern, or put mantid limbs on an Ent for a giant stick bug.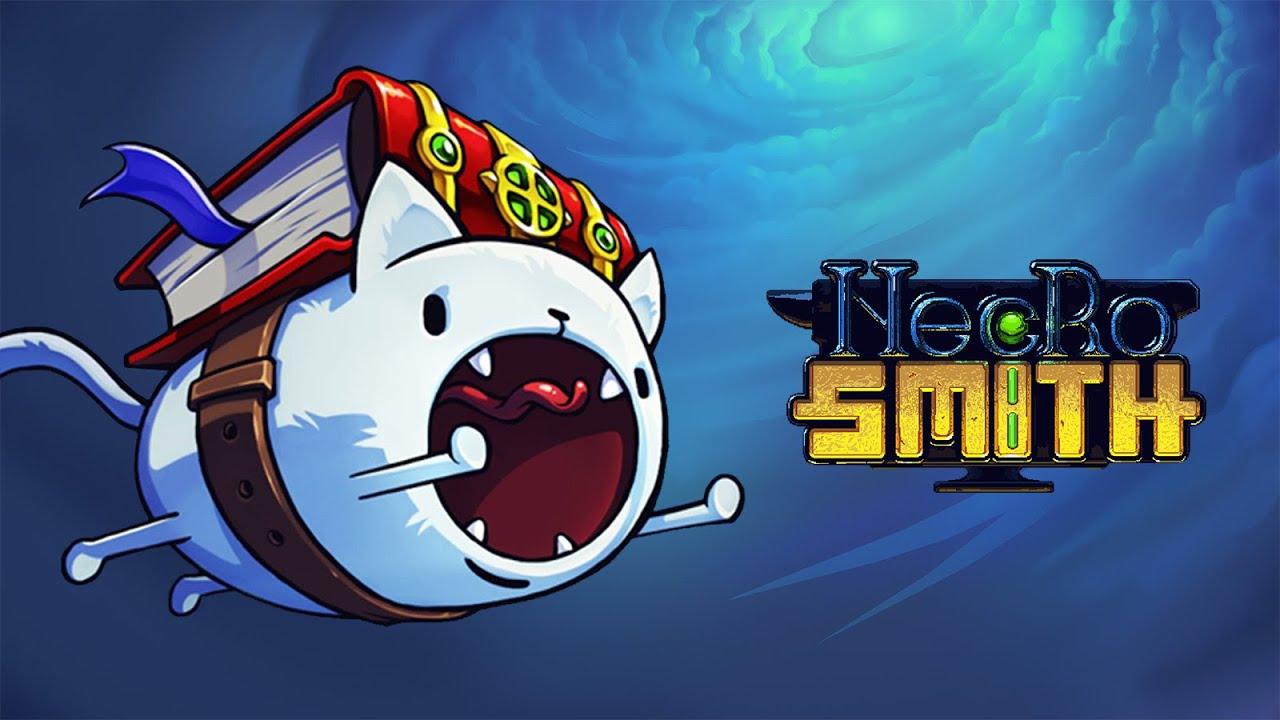 In between runs you can spend persistent currency on a variety of powerful upgrades and spells. Surround your keep with acid fog, blast enemy lairs with lighting, and heal your monstrous minions. While these spells start relatively weak, with upgrades the cool-downs fall and effectiveness increase dramatically. The real powerhouse of your run is in the blueprints you start finding in ruined enemy lairs which dramatically improve your minions with health, damage, farther sight, and faster speeds.
While you can control a single unit at a time using WASD, the majority of the time your minions will wander about according to their own whims. To quote the developer in the game description on Steam, "to tell the truth, the dead are pretty, uhm, dumb." Indeed, I have lost more than my fair share of runs because my minions decided to wander off into the wilds with enemies descending on the keep. That said, once you learn the quirks of the AI your minions are fairly competent; they successfully kite enemies, destroy lairs, and march towards the closest enemy wave.
As for problems, the game is missing some quality of life features and endgame replayability. When your run ends you are booted back to the menu without a summary of how well you did, there are few keybinds and no way to rebind them, and the game sorely needs a "defend keep" command for your absentminded minions. I finished the game in about 14 hours and without a difficulty setting or NG+ mode I don't feel a strong urge to continue. Perhaps your mileage will vary.
In summary Necrosmith is a great indie RTS management package, of particular interest to Majesty fans, with a great soundtrack and a steal of a price.
Some you may have missed, popular articles from the last month: