SokoChess is certainly an intriguing game blending together two very different types of gameplay, to create something that's a little peculiar but quite fun. Note: key provided by the developer.
This is a minimalist puzzle game about pushing around Chess pieces into other pieces. Not as simple as it sounds though, and it will give your brain something of a workout. You might get one piece into a correct place, push your piece somewhere else only to be captured by an opposing piece you've moved somewhere.
Daisy Games, the developer, say it's "more than just a chess puzzle game" as it introduces various extra elements not in Chess like cracked tiles that break after moving over them, locks that need you to pick up a key and more. So it's Chess with Sokoban on steroids but somehow still minimal and relaxing.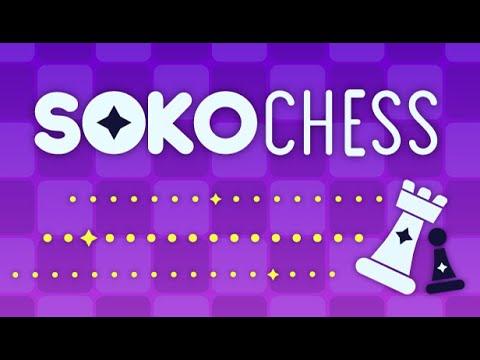 You have 70 levels to play through, which like any good puzzle game start off plain and simple, with you just capturing a couple of Pawns by pushing them to the correct tile. It gradually makes the layout of the levels more complex, as it starts introducing more elements to challenge you. Some of the levels really will make your brain sweat and I am apparently far too dumb for it but I've been enjoying trying to think ahead and get it right.
Wonderful little gem worth picking up easily.
Available to buy on Steam.
Some you may have missed, popular articles from the last month: