Well here's a game I didn't expect to like or actually be any good. It's Disney Dreamlight Valley from Gameloft, a game that's a mixture of Harvest Moon and Stardew Valley but for Disney fans.
Gameloft aren't a particularly well-liked developer, especially on Steam where their previous releases were free to play with lots of micro-transactions. At least in this case though, they seem to be doing much better than usual. It's also currently a paid game but once it leaves Early Access it will be free to play.
So far it runs well on Steam Deck and Linux with Proton Experimental, although I found that the default Proton 7 now and then decided to crash, like during / after cut-scenes which has been smooth sailing with Experimental. I've been playing it with the screen locked to 45Hz from the performance menu with Graphics set to Medium, Shadows on Low and Distance Quality on Low which has given a mostly smooth experience. With that, you get between 2-3 hours, and when performance does dip down because we're locking the screen to 45 you won't feel it so much or even notice many of the smaller dips like you would if you were sat on 60Hz.
Here's some gameplay on Steam Deck and me talking about it: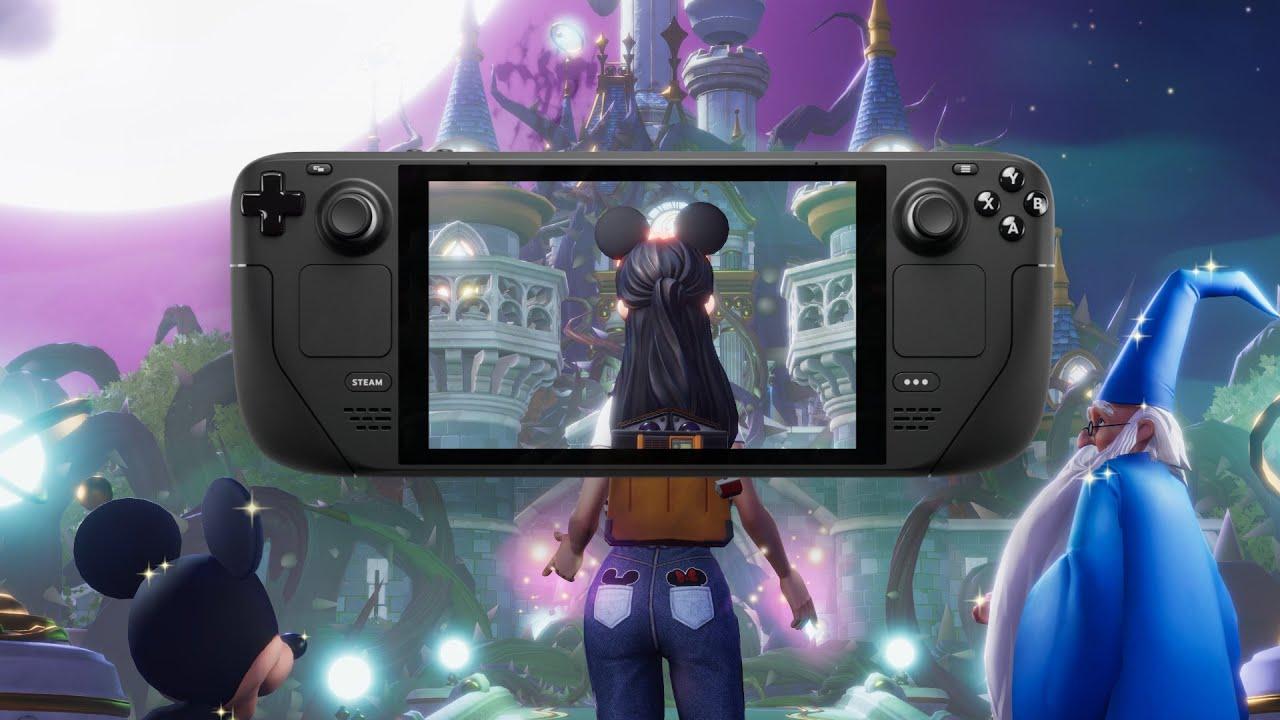 On my Fedora Linux desktop, it has also been running very nicely on Ultra details which is not unexpected considering I'm running an NVIDIA 2080 Ti and an AMD Ryzen 5800x. Nice to see it running well across the board though!
A game I didn't expect to like but I definitely do. Originally a game I planned to have with music in the background, or some YouTube videos playing but honestly, it's started sucking away my actual proper attention because I want to keep going in and doing more quests. The game quite nicely mixes together a little adventuring, questing, exploration and tending to your little garden.
Gameloft mentioned that the full version will have a completed main storyline but they're not announcing a whole lot about it yet other than it having "memorable characters from Mickey & Friends, Disney's The Lion King, The Little Mermaid, and Moana, Disney and Pixar's Toy Story, WALL•E, and more". There's already plenty of Disney characters to meet too so Disney fans can have plenty of fun and you can even take a snap of your character with them and share it across social networks.
You can find the game on Steam.
Some you may have missed, popular articles from the last month: