Discover the mysterious of the Trombiverse in Trombone Champ, a new hilarious rhythm game and absolutely now a clear favourite of mine. Come listen to me destroy it. Note: personal purchase.
Released on Steam on September 16th, the developer says it's "the world's first trombone-based rhythm music game. Unlike most music games, you can freely play any note at any time. You're not just following along with the music, you're actually playing the music".
I came across a lot of noise about it on Twitter, including a Valve developer giving it a go on Steam Deck. I thought it looked and sounded hilarious and so I just had to give this one a go myself with the gyro controls on Steam Deck and it's as completely ridiculous as you might think but it wouldn't take all that much practice to get really good at it I think.
Here's a video of me committing musical murder: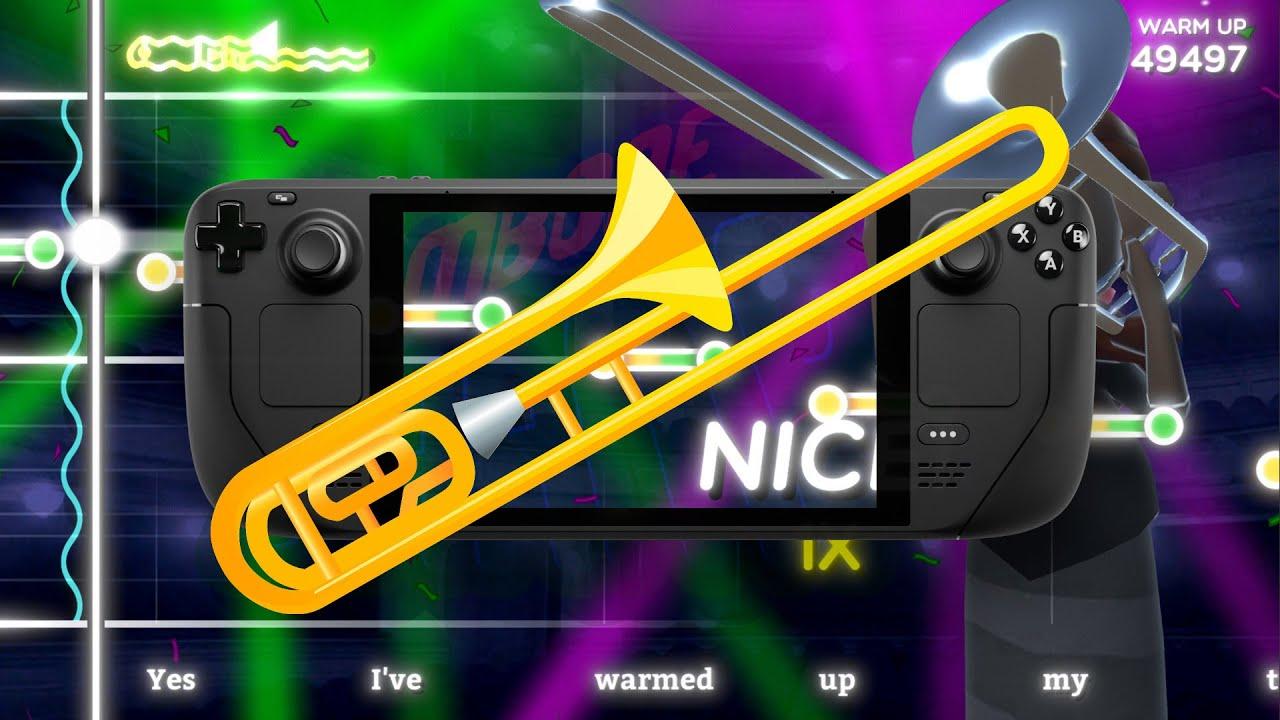 Game Features:
Toot your way through over 20 tracks. The better you play, the more toots you earn!
Collect all 50 Tromboner Cards!
Baboons on nearly every screen!
Improvise and play whatever you want in Freeplay Mode!
Uncover the secrets of the Trombiverse and become the True Trombone Champ!
Absolutely zero microtransactions!
Playable with mouse and keyboard (recommended) or USB controllers (coming after launch)!
Appropriate for all ages!
It works great on Steam Deck out of the box and on my Fedora Linux desktop it worked just as well there with Proton 7 using mouse controls. Although for mouse controls, they're inverted by default which felt pretty terrible but thankfully in the settings they do let you put it normal which felt better. Overall though, I had far more fun with it on Steam Deck with gyro than I did on desktop.
Some you may have missed, popular articles from the last month: