Recently I mentioned the new Steam Deck Repo website, allowing people to upload and download custom Steam Deck Boot Videos, well now there's an easy to use app (GitHub) to go along with it.
This makes grabbing videos quicker and easier than ever. It's only just released so the Steam Deck Repo Manager app is limited but a perfect start to stop users having to make folders, and move files around manually. It also goes to show how fun and exciting the Steam Deck modding scene is, with new things appearing all the time.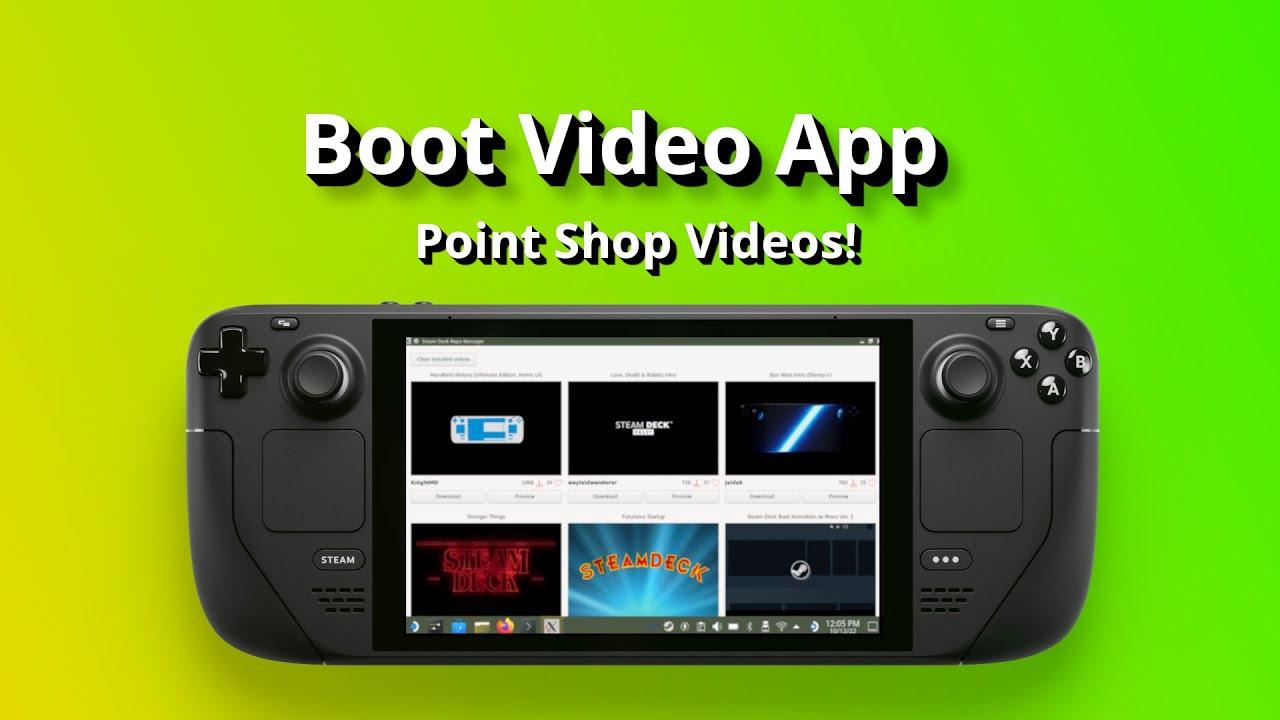 Additionally, according to xpaw from SteamDB on Twitter, Steam Deck Boot Videos will be coming to the Steam Points Shop. They track lots of changes happening to the Steam Client, with new language strings appearing in an update clearly showing it's in Valve's plans. Looking on GitHub, you can clearly see what they're doing. Some of the new strings include:
"Redeem_Equip_SteamDeckStartupMovie": "You can select your Startup Movie by going to Settings => Customization on your Steam Deck."
"ShopPageTitle_SteamDeckStartupMovie": "Steam Deck Startup Movies"
"Redeem_UsePoints_SteamDeckStartupMovie": "Use your Steam Points to get this Steam Deck Startup Movie. You can set this movie to play when your Steam Deck starts up."
Some you may have missed, popular articles from the last month: