Update 5/10/22: in a later Beta update, Valve changed the folders for custom videos so it's now:
~/.steam/root/config/uioverrides/movies/
If you don't have .steam for whatever reason it's:
~/.local/share/Steam/config/uioverrides/movies/
You still need to make the extra folders yourself.
---
Original article below:
Valve just released a fresh Beta update for the Steam Deck, as they loved seeing all the custom boot screens so much they've now made it officially supported. This is currently available in the Beta and Preview channels you can swap over to by going into Settings > System > Steam Update Channel.
Yes, that's right, a hardware vendor just changed their software to let you officially override their bootup and suspend animations. What a time to be alive. Covered by me with a guide before, it's now easier than ever and with less steps needed.
From their changelog post:
It's been great to see all the community activity around custom boot videos, so we made a couple updates to make this a bit easier to do. The new folder location below will be a safer place to save your video files, and they won't be wiped with every Steam update.

Custom boot videos

Steam Deck will now look for custom boot and suspend animations in steamui/overrides/movies/. Please note that you'll need to create this folder first.
Play custom boot animations in full screen

General

Fixed issue with startup haptics

Resolution: applies to Preview Channel only

Added a toggle allowing Steam Deck to automatically control the display resolution for external displays. When toggled on, Steam Deck will automatically adjust the resolution for best performance on higher resolution displays.
So really all you need to do is make the folder "overrides" and inside it a folder "movies" so it ends up as:
~/.local/share/Steam/steamui/overrides/movies
Then put your custom movie files in that match the names of what Valve use. Then it's done and in my own testing it does work. I especially like the handheld history animation from Redditor TareXmd shown in the below quick video: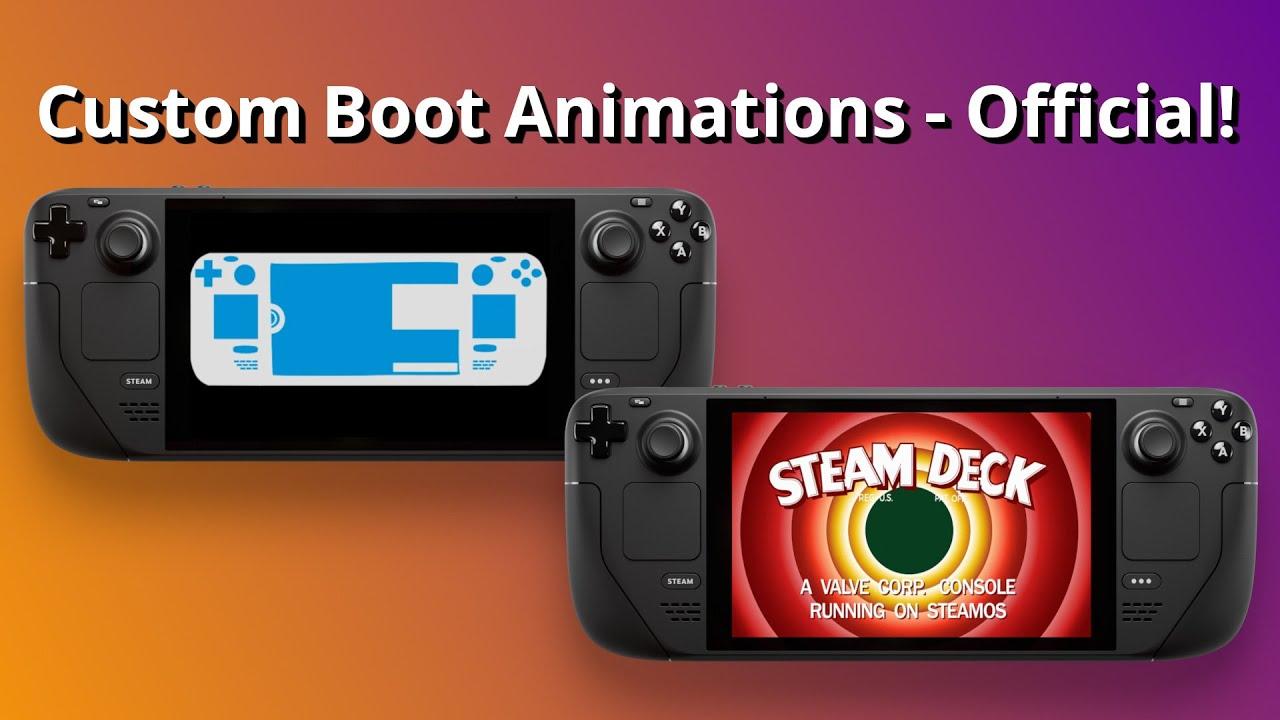 You can find many more boot videos on the SteamDeckBootVids Reddit.
Some you may have missed, popular articles from the last month: