Soulstone Survivors is a new Early Access game that arrived with Native Linux support on November 7th, it's also now already one of my favourite games. It works great out of the box too and it appears to be getting quite popular, with a Very Positive user rating and over 14,000 people playing it right now.
Styled like Vampire Survivors, Brotato and many other action horde-style games, you run around using various abilities taking down tons of enemies with completely over the top action. Here there are hundreds of skills, a lot of characters, a lot you can upgrade and they have plans to add in a lot more.
Here's some footage: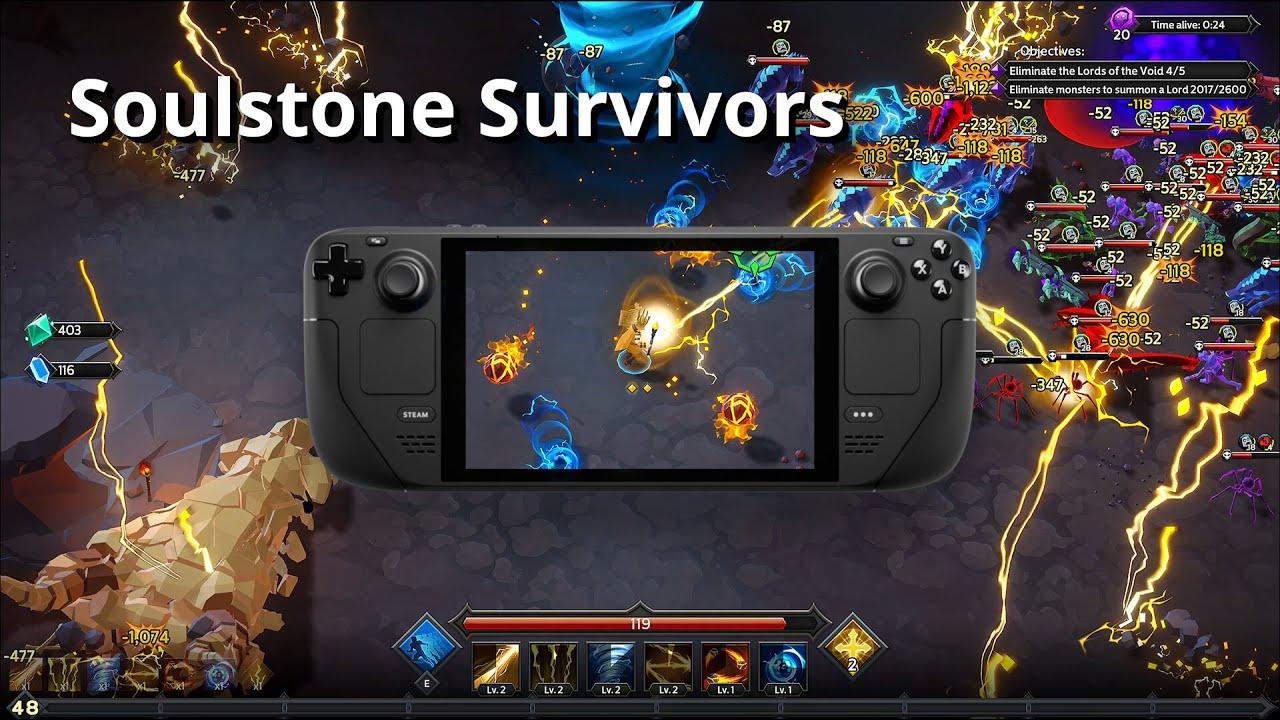 It works great on desktop Linux too! On Fedora Linux, even on max settings it never dropped below 60FPS while I had a video rendering in the background. Seems like they did a good job on the Native Linux build! Really impressed with the quality as well as the gameplay action.
While Vampire Survivors is fun, there's no doubt in my mind about that and my many hours in it were great, this just has a much better gameplay feel to it and honestly, I prefer the graphical style here too a lot more. The game design just feels more coherent as a whole, although it's not without flaws. Visibility is an issue, especially on the initial sandy level but no doubt they will work on it. The ridiculous amount of content on top of the satisfying loop will have me coming back often.
Current Features:
Explore almost 150 unique Active Skills (and growing!).
Unlock and play with 14 Characters, with many more to come.
Experiment with hundreds of Passive Skills and Runes to customize your characters.
Progress through the Skill Tree with your Soulstones.
Face and defeat powerful Bosses.
Choose Curses that increase your challenge in interesting ways.
Overcome extreme challenges to craft legendary weapons.
Complete dozens of achievements and unlock new powers.
Available on Steam.
Some you may have missed, popular articles from the last month: