After many years of development and going through multiple different names like Subvein, Mutant Factions and Gene Shift — the online mode has gone free to play as Gene Shift Auto. Offering a lot of fun for the price of nothing, this Native Linux game is inspired by Grand Theft Auto 2 for a lot of it.
There is a single-player (with co-op) that's a paid DLC but the main part of it being the online mode has been set free in Early Access.
Here's some footage: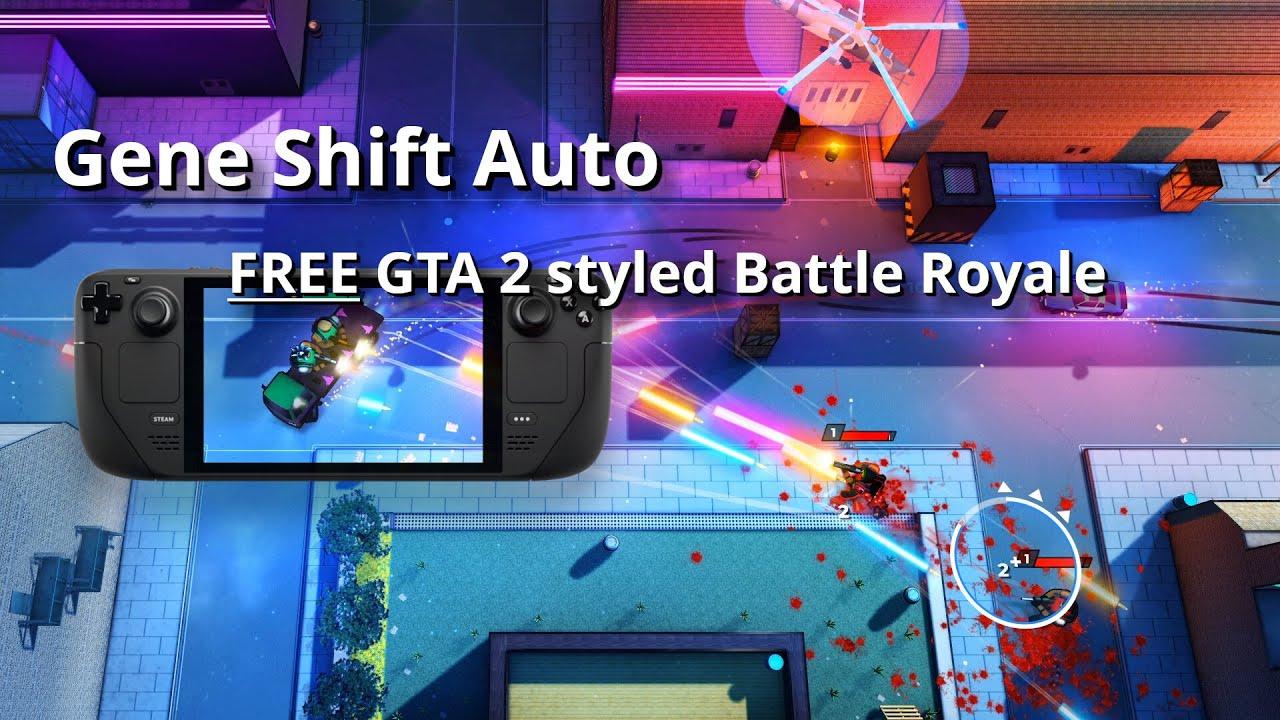 Gene Shift Auto has been in development since 2009, starting off as a hobby project under the name Subvein. When it was Greenlit for a Steam release in 2014, the sole developer - Ben Johnson of Nik Nak Studios - decided to take the game full-time. Sydney is expensive though, so he quit his job and set off to code in cheap youth hostels around the world, including 18 months living in Peru. This cheaper lifestyle allowed Ben to just scrape by and launch Gene Shift onto Steam Early Access on May 23rd, 2017. Now back in Sydney, Ben is finishing up the game in preparation for the full release.
Game Features:
Battle Royale Turbo: Be the last man standing in the new Battle Royale mode, where each round only lasts 5 minutes.
Roguelite Survival Mode: Survive 4 increasingly difficult rounds by leveling up randomly generated abilities.
Tactical Multiplayer Combat: Fight players or bots online in modes like Capture the Flag, FFA Deathmatch, and Conquest.
Insane Vehicle Action: Ride with allies to do drive-by shootings, detonate car bombs and capture key objectives.
Over 30 Tactical Skills: Create complex skill builds as you gain experience and permanently level up your mutant.
Over 20 Brutal Weapons: Fire pistols, shotguns, snipers, explosives... or save up for the deadly superweapons.
Secret Base Building: Place hidden chemicals to gain secret benefits, like selling weapons and teleportation.
Deduction and Deception: Find and destroy your enemy's base by observing their movements and spying on them.
Competitive Servers: Earn ranks in competitive servers that balance teams with a unique ELO rating system.
Cosmetic Unlocks: Unlock awesome cosmetic items such as capes, glowing bullets, lightsabers, and more!
Check it out on Steam.
Some you may have missed, popular articles from the last month: