Assassin's Creed Valhalla has launched on Steam and that means getting it on Steam Deck and Linux desktop is much easier, since Valve have Proton. The experience on Steam Deck is surprisingly good too.
That's right, Ubisoft are back on Steam as they previously announced. This is the first of multiple others coming to Steam including Anno 1800 and Roller Champions. Annoyingly, it does use their own launcher like EA games. However, it seems to be a lot less problematic than the EA App with login, 2FA and Steam Account Linking all working just fine out of the box.
In the below video (using SteamOS 3.4 Preview) you'll see a 4-way benchmark, and then gameplay and then a final section showing what the battery life will be like out of the box (spoiler: not great). You're likely going to want to do some power limiting from the Steam Deck performance menu for this one, and getting a solid 30FPS even bringing down the power seems like it will be quite easily achievable in this one. Seems like Ubisoft did a surprisingly good job at optimizing the game overall considering how well it can run on Steam Deck.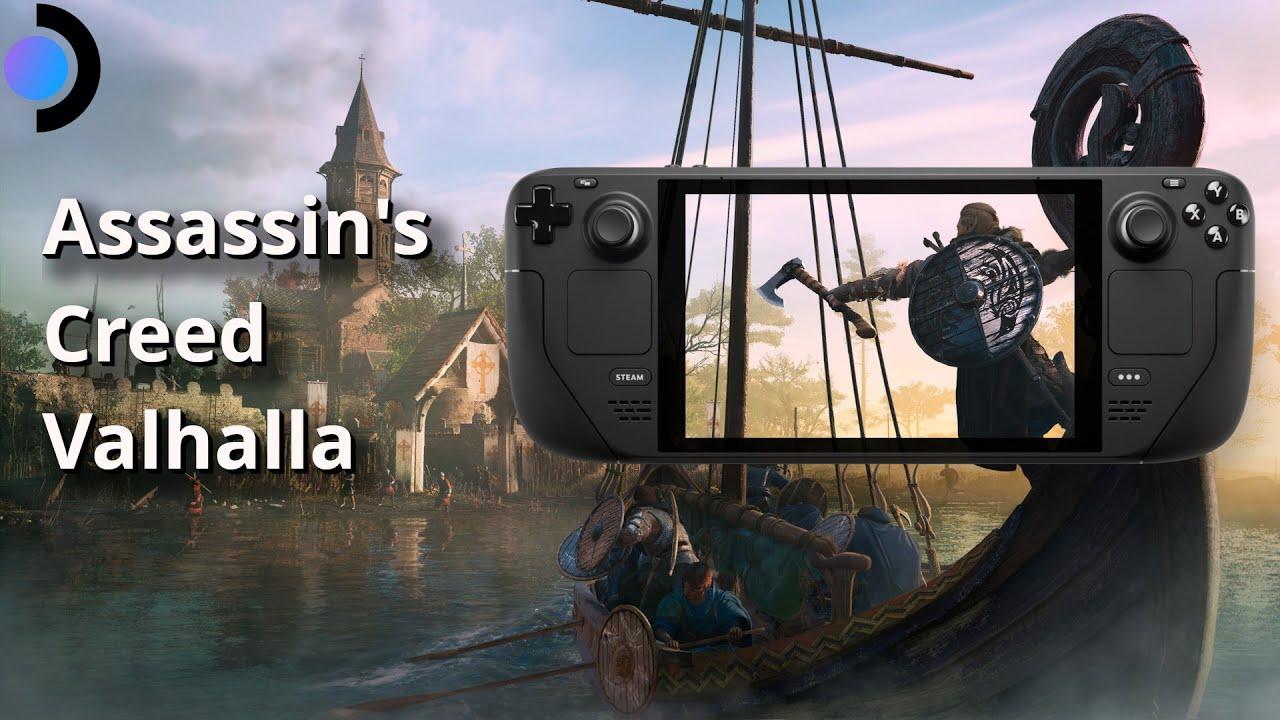 You can buy it on Steam and it's 67% off until December 22nd which seems like a really great deal. Looks like another game I'll be playing through, once I finish Death Stranding Director's Cut (after the Deck rebooting bug gets fixed…).
Some you may have missed, popular articles from the last month: