Update: a follower of ours on Mastodon pointed out it's a Mesa driver issue in the ACO shader compiler, and there's a fix noted so hopefully Valve will update the Steam Deck AMD GPU driver soon. Update #2: a Valve developer mentioned on Twitter a fix is in testing.
---
Having recently finished Mass Effect Legendary Edition, I was in the mood for something different so I picked Death Stranding Director's Cut but it seems there's a rather annoying issue that can reboot your Steam Deck.
Tested across various versions of Proton: when you load up the map, as soon as you move the Right Joystick, the game will freeze and quite often crash so hard it will reboot my Steam Deck. When going to report the issue on the official Proton GitHub, it seems I was beaten to it a few days before by someone else seeing the same issue. While I've only tested it on SteamOS 3.4 Preview, their report states it happens to them on the Stable channel too.
Workaround: for now, I was able to work around it by setting the Right Joystick to Joystick Mouse in Steam Input, although that means I can no longer tilt the map but at least the game won't keep dying on me.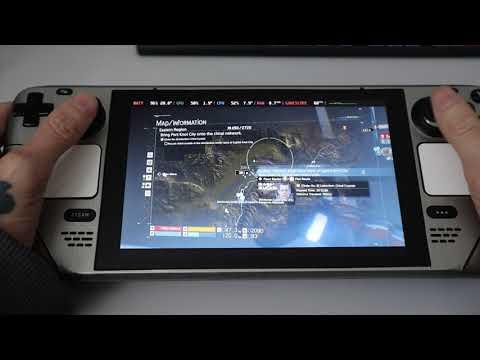 It doesn't always reboot the Steam Deck though and took me three random crashing reboots to realise what was happening. Sometimes it will just lock up the game, other times the game will close with an error message. Thoroughly annoying for a Deck Verified game.
A very confusing issue. Hopefully Valve will figure out what's going on if it's a game issue, a Proton issue, a Steam Input issue, an AMD GPU driver issue or something else.
Some you may have missed, popular articles from the last month: