Another revamp of a classic is on the way with Atari once again teaming up with SneakyBox, as the 1981 title Caverns of Mars is releasing as Caverns of Mars: Recharged.
In Caverns of Mars: Recharged, players progress through 30 missions set within three primary "depths" of Mars, descending deeper and deeper into enemy territory. Blast through oncoming hostile fire, bull through debris and obstructions, and dodge other obstacles all while keeping a close eye on fuel and ammo reserves. Featuring a unique local co-op mode, players can team up with one partner assigned to navigation while the other player shoots the drone. From the trailer below, it looks pretty good!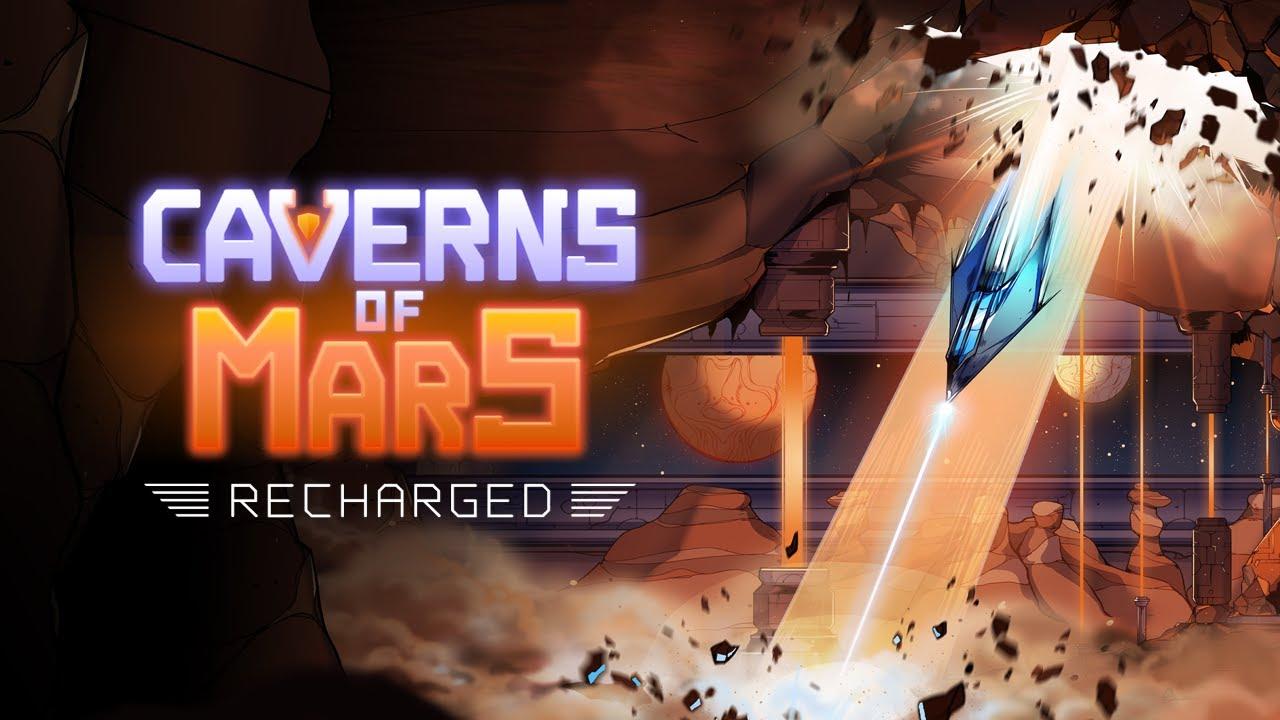 From the press release:
"Caverns of Mars is a great early example of a game designed for Atari's 8-bit computers, which makes it a perfect addition to the Atari Recharged series," said Atari CEO Wade Rosen. "It's an intensely fun arcade-style experience in both single player and two-player co-op."
Game Features:
Fully Destructible: The environments in Caverns of Mars: Recharged are fully destructible; don't hesitate to blast through any obstruction in your way, but be wary of fuel reserves. Each shot depletes fuel, but speedy travel grants time bonuses! 
Arcade Mode: Traverse the depths of Mars in three stages, strategically choosing upgrades and power-ups that will make each run unique.
Challenge Mode: Progress through 30 bite-sized challenges across navigation, combat, and other exciting scenarios. 
Perky Power-Ups: Collect weapons that will change your strategy on the fly for tactical maneuvering. Carve a new path with a well-aimed railgun shot or let the spread of a shotgun blast do the talking for you! 
You can wishlist / follow on Steam. It's releasing in March and will have Native Linux support like previous titles developed by SneakyBox.
Some you may have missed, popular articles from the last month: