Well, that's a nice surprise isn't it. Ubisoft did something good. They released a tiny patch, that enabled Easy Anti-Cheat so The Division 2 now works on Steam Deck and Linux desktop.
I've tested it on Steam Deck and my Fedora Linux desktop and yep — it works. Although, performance can be pretty rough due to the usual shader compiling issues on your first couple of runs while it stutters about quite fiercly. That will become smoother over time, and eventually (hopefully) Valve will have the shaders to send out with the game when it downloads like they do for others games. 
Note: for Steam Deck players, don't turn on DirectX 12 as the game won't run. If you do, steps are noted in the video below on how to fix it sliced in between some gameplay clips I did earlier (timestamped). Text steps on the fix below: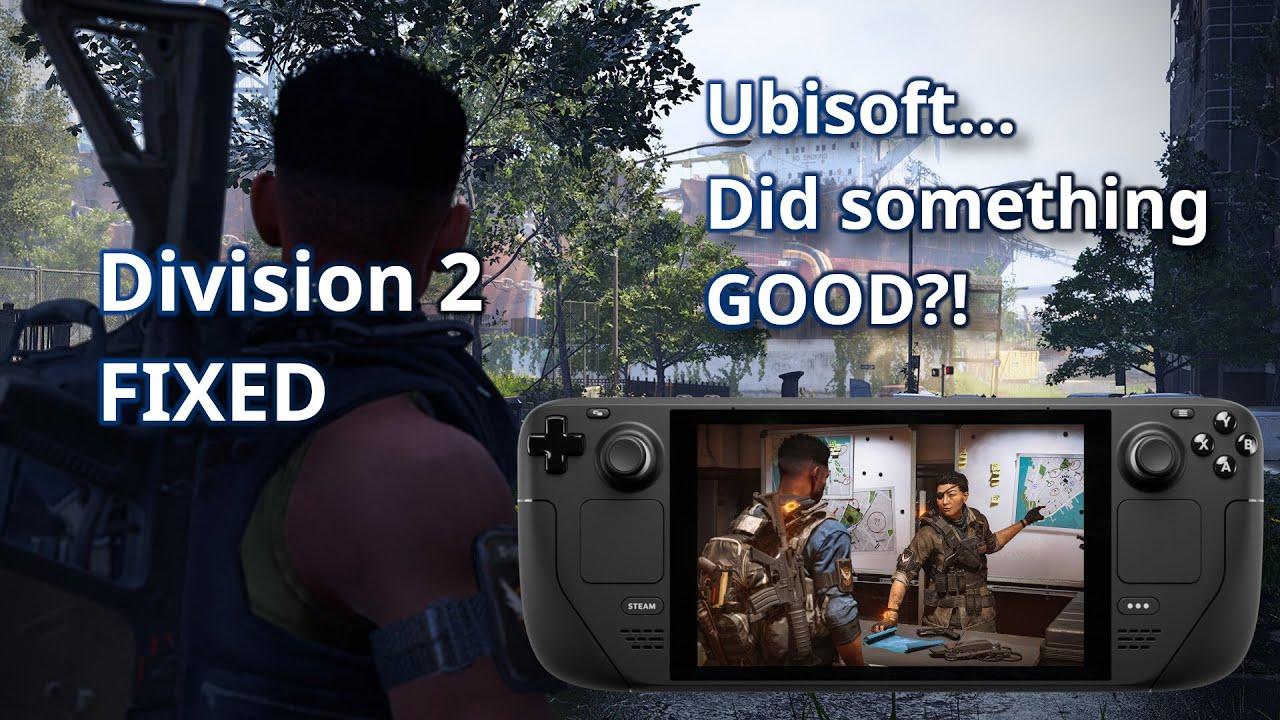 Turn Off DirectX 12 fix:
Head to this location:

./steam/root/steamapps/compatdata/2221490/pfx/drive_c/users/steamuser/Documents/My Games/Tom Clancy's The Division 2/

Edit the state.cfg file in a text editor, find where it says "dx12 = true" and change it to false.
Reload the game.
---
With it now actually playable, I'm quite hopeful that Valve will have some tricks they can do in Proton to improve performance, on top of the shader stuff mentioned above. Now that it's working, at least they'll be able to investigate it to see if there's anything possibly.
If you find it actually doesn't still run for you, make sure you have the "Proton EasyAntiCheat Runtime" installed from your Steam Library. Just search for it in Steam, it will be there to install. It's supposed to be automatic, but sometimes not.
Now if we could just get Destiny 2, Rainbow Six Siege, Rust and Dead By Daylight then I will have a lot less to complain about.
Some you may have missed, popular articles from the last month: