Sometimes a good firm handshake is what's needed and someone decided to turn that idea into a free puzzle game with Handshakes.
Released back in January, this delightful little puzzler has 30 levels of arm-stretching that ranges from easy at the start up to palm-sweaty brain-teasingly difficult. Always playful though, I ended up cutting off one of my hands in some levels — woops. A genuine delight to randomly come across when looking for something new to play through. It won't take you too long to beat unless you're an idiot like me.
It's clever, because you're controlling multiple hands that need to meet, and you need to push boxes out of the way, open doors and more. Simple ideas but wonderfully made, what a gem.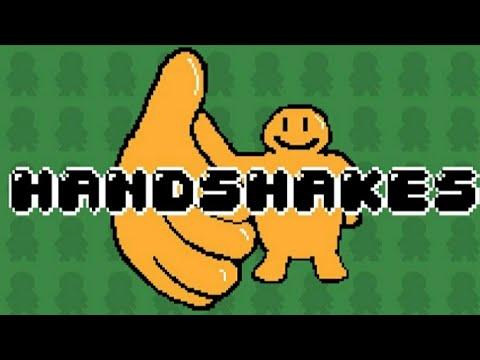 It gets a firm shake from me.
Lots of people seem to like this one too with an Overwhelmingly Positive rating on Steam!
Go shake some hands over on itch.io or Steam. It has a Native Linux version too.
The developer is also making an expanded version now too named Handshakes: Hands On that will have lots of new levels and plenty of new game mechanics to tickle those fingers with.
Some you may have missed, popular articles from the last month: