Got the need for speed? You should check out Wreckfest! It's a lot of fun and it works amazingly well on Steam Deck.
This isn't a new game, far from it, Wreckfest was released back in 2018. One reason I wanted to try it is that I love these destruction derby style games, and the developer clearly cares about the Steam Deck experience too since they put in a dedicated crash-bug fix. It's hilarious too, you get to drive a speedy lawn mower and even a motorized sofa — and it's as ridiculous as it sounds.
Performance really is surprising too, with it mostly giving a smooth 60FPS on Medium on Steam Deck with Proton 7.0-6. Check out my Steam Deck video below: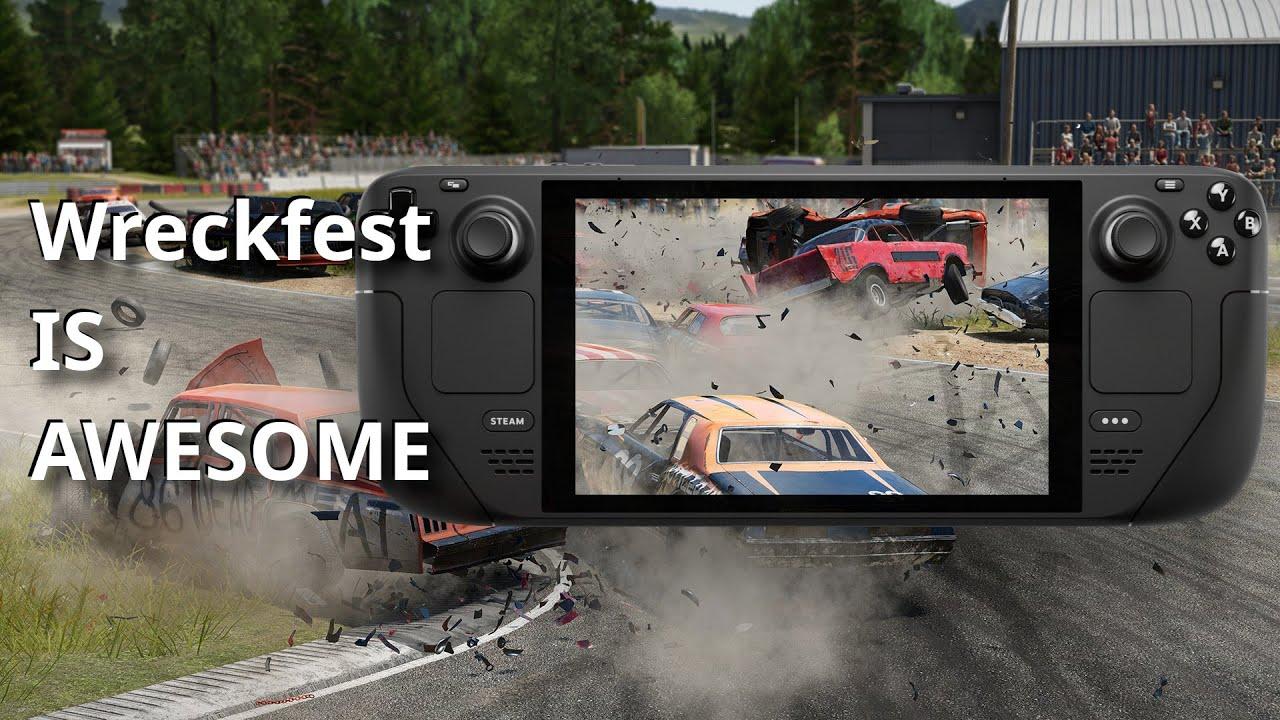 As for how it runs on Desktop Linux? Trying it there too on Fedora KDE 37 with my Ryzen 5800x and an NVIDIA 2080 Ti and it's a bit different. The Epic and even High settings presets at 1440p did not give a smooth 60FPS, some tracks really struggled. Swapping it down to 1080p, and it didn't make enough of a difference.
The performance on desktop is just odd. At the start of a lot of races, the performance will be a fair amount lower than even 30 seconds into the race, when you're sat with all the other cars. Once you get properly into a race, even on more demanding tracks, the framerate goes up quite a bit sometimes (not always) so it seems directly tied to how many cars you're seeing so turning down the amount of cars on an event will help.
Ignore the big spike on the graph, that's the screenshot being taken. I don't entirely get why, even when making a screenshot without a UI via terminal, that it causes such performance spikes in games. Likely some sort of x11 issue. Wayland still isn't usable enough with NVIDIA for me.
Want to buy a copy? It's available on Humble Store and Steam.
Some you may have missed, popular articles from the last month: