The latest major update to Dota 2 from Valve has landed, bringing with it the removal of OpenGL support and the new hero Muerta.
Valve mentioned multiple times in the past their plans to continue the modernization of the tech behind Dota 2, and so this update is the one to do it. On Linux, it's now Vulkan only requiring at least AMD GCN+, NVIDIA Kepler+, or Intel HD 5000-series. They plan to go further, with a future update planned to upgrade their SIMD to SSE4.1 that will "allow higher performance in physics, particles, and general gameplay code" which shouldn't really affect many people, as they said nearly all "processors released in the past 10 years support SSE4.1".
The new hero, Muerta, is described as: "With her fearsome trickshots, summoned spirits, and a sidearm to spare, Muerta's knack for taking lives was so impressive, Death himself put her on the payroll. A twin-pistoled engine of dead-eyed vengeance, Muerta shepherds wayward souls to the other side, whether they want to get there or not. And if they need more convincing, she's ready to reveal her true form as a murderous spectral nightmare if it helps them die a little faster."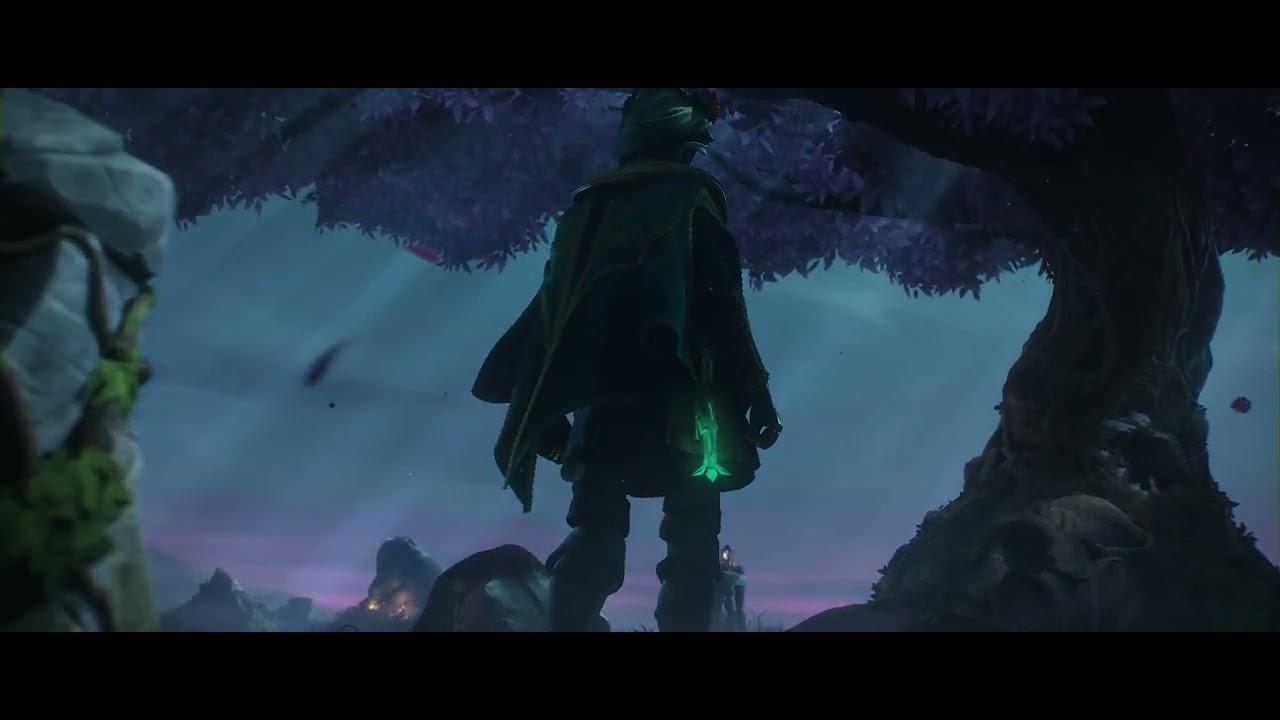 Muerta's abilities include:
Dead Shot - Muerta fires a ghostly bankshot at an enemy unit or tree. When the bullet strikes, it damages and briefly slows, then ricochets in the targeted direction. The ricochet damages all units that it passes through, stopping when it hits a hero. Heroes hit by the ricochet will run in the direction of the shot.
The Calling - Summons a group of revenants that slowly circle the targeted location. Enemies within the area are slowed and have reduced attack speed. Revenants deal damage and silence enemies as they pass through them.
Gunslinger - Muerta's attacks have a chance to fire a second shot at another target, prioritizing Heroes.
Pierce the Veil - Muerta transforms, becoming immune to physical damage. All of her attack damage is dealt as magical damage. Muerta gains bonus attack damage and phased movement. Muerta can attack ethereal units, but deals no damage to Magic Immune targets.
This update also comes with a new mini-game that runs until April 4th: "Muerta needs help getting the right warm bodies in the right fresh graves... and that's where you come in! You'll get an assigned target before every Dota game during the Dead Reckoning event. Score points for Kills and Assists. But watch out — your opponent's out for your blood too, and whoever scores more gets twice the reward!".
Additionally Dota 2 version 7.33 is coming in April, which they've been working on "for a while" that they sound will be quite "ambitious". Will be interesting to see what they've been cooking up…it's not just Counter-Strike having all the fun huh?
See the full update page for all the info.
Some you may have missed, popular articles from the last month: