One thing I genuinely hated about GNOME has finally been solved with the GNOME 44 release. It includes some big improvements and new features.
As dumb as it sounds, one of the most important new features is the added grid view for the file picker. Honestly, I still can't believe it took this long but it's finally in. You can now actually see proper previews of images. As they said in the release announcement that for years GNOME users have been requesting it. Apps will need to use GTK4 though, so hopefully plenty will.
There's also various security improvements, accessibility upgrades like redesigned settings for accessibility with these new features:
An over-amplification setting has been added, to increase the volume above the usual maximum threshold.
Under Typing, an option has been added to enable accessibility features using the keyboard.
There is now a test area for the cursor blinking setting.
A new setting to make scrollbars be always visible has been added to the Seeing section.
Sound settings also got upgraded:
Volume level control has been moved into a separate window, making the more commonly used output and input controls easier to access.
It's now possible to disable the alert sound, and a new alert sound window makes it easy to browse the available sounds that are available.
The sound test window has been redesigned, eliminating previous scaling issues when there are many outputs, and providing a more attractive interface.
Mouse and touchpad settings were overhauled, updates to the quick settings menu like being able to see a list of running apps without a window (Flatpak only for now), the GNOME Software app should be faster now and it has better Flatpak support, the terminal app Console now has a tab overview option, you can share from the Contacts app with a QR code, the GNOME Web browser was upgraded to GTK4 and the list goes on.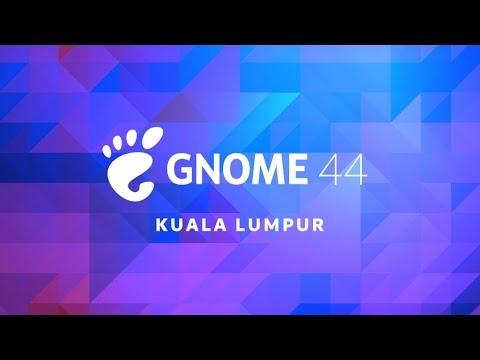 Some you may have missed, popular articles from the last month: