If you enjoy strategy games, you don't want to miss the free giveaway of Battlestar Galactica Deadlock. The developer is currently giving it away to keep on Steam, with anyone able to claim a copy until April 9th, 9AM UTC.
The game has a Steam Deck 'Playable' rating, and according to ProtonDB it's rated Platinum from the crowd-sourced reports. I've played a bit of it on desktop myself and can indeed confirm it works great on Linux.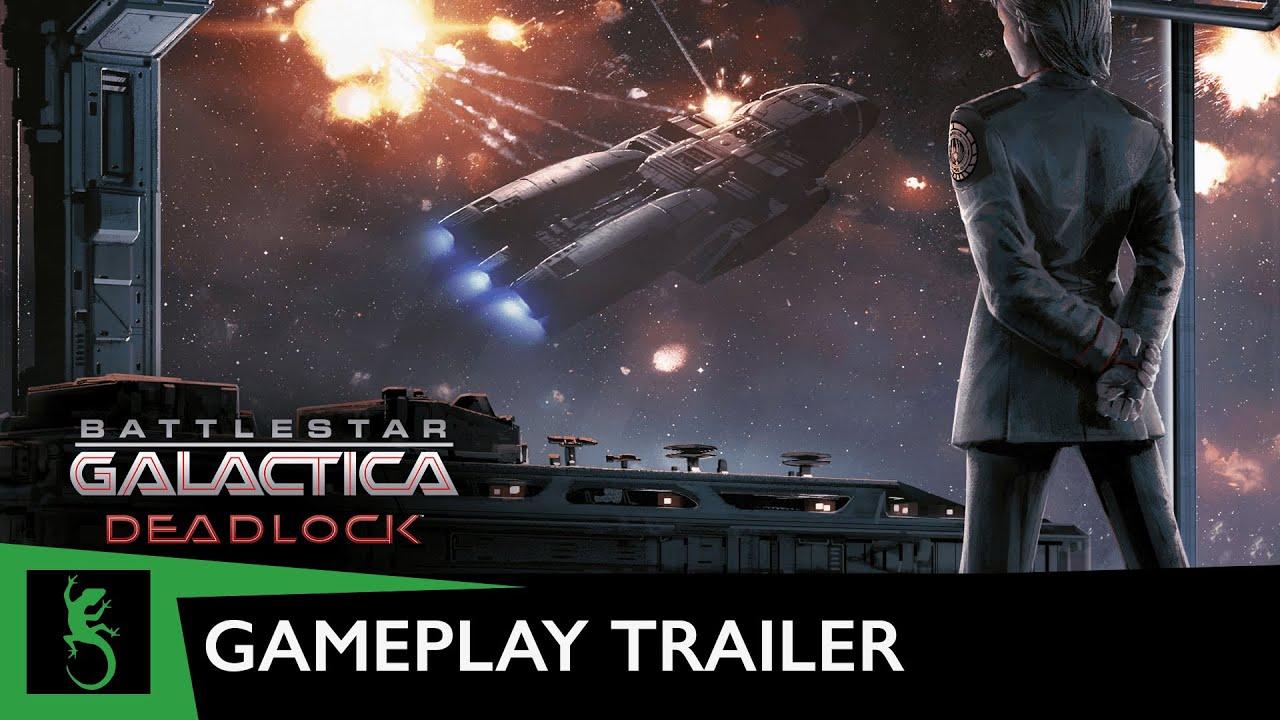 Game Features:
Command the Colonial Fleet - Design and build fleets of powerful capital ships. Recruit officers to protect the Twelve Colonies. From the Manticore corvette to the mighty Jupiter class Battlestar, you won't be short on firepower.
Legendary Names - Continue the legacy of Battlestar Galactica™ with new characters and familiar faces, in an original story set during the First Cylon War. Launch Viper squadrons and Raptor scouts and jump the Galactica in to dominate the battlefield. An authentic Battlestar Galactica™ experience awaits.
WEGO 3D Tactical Battles - Intense tactical space battles in full 3D. Give commands to your fleet of capital ships and watch the explosive results play out in pause-able real-time across beautiful environments.
War Room Politics - From the bridge of the Daidalos shipyard you will command all the Colonial Fleet. Build up your forces and jump them across the quaternary solar system of Cyrannus. Keep the Colonies safe and the Quorum of Twelve unified, lest the alliance break and introduce a new age of Cylon dominance.
The Cylon Threat - Prepare to face relentless opposition. Defend against squadrons of Cylon Raiders and missile salvos from Basestars. Trust in your marines to fight off Centurion boarding parties, while your firewalls slow down the hacking attacks of the Wardriver electronic fighters. Unlock blueprints for new ships, munitions and squadrons to help defeat your tireless foe.
Join Forces - Experience Battlestar multiplayer like never before! Outwit your opponent in fierce 1-v-1 fleet battles.
Review Your Battles - Review your battles from a cinematic point of view with the AutoCam replay, and then export them to YouTube with our in-game tool!
While the base game is free to keeps, the rest of the content is also on sale so you can pick up the entire thing with all the extras for £34.02 / $45.36 / €38.58.
Also, if you've never watched Battlestar Galactica, you're missing out. It might be my all-time number 1 favourite space sci-fi show. 
Some you may have missed, popular articles from the last month: