I can safely say co-op is not something I ever expected for a strategy game like Stellaris but it's coming. You can even test it now. Version 3.8 is now in Open Beta on Steam, you just opt into the 3.8 version in the Properties -> Beta window.
The two modes it will add in:
Cooperative PvE can be initiated from the main menu - all players that hotjoin the hosted game will join the primary player's empire. This mode is primarily intended for teaching new players or for lower intensity cooperative gameplay.
Cooperative PvP can be allowed by the host of a standard multiplayer game. When enabled, empires can open themselves up to allow other players to help control their empire. We expect this game mode to be useful for competitive team play.
These actually sound really great. I can think of numerous games I've had where a helping hand would have made things a lot easier, especially in the late game where you're controlling so much and there's constantly things happening. Great stuff from Paradox.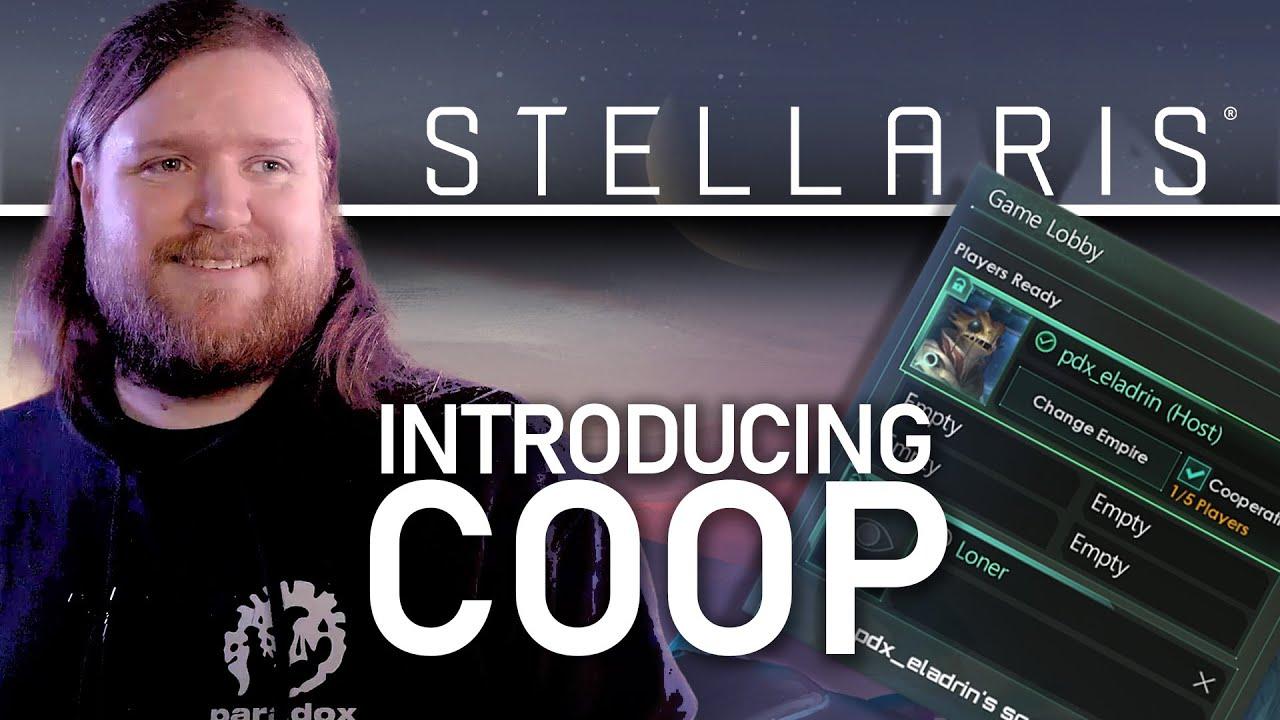 Some of the other improvements coming in Stellaris 3.8:
Added unique textures for Mercury, Venus, Neptune and Uranus for the Sol system.
Added unique textures for Earth and Mars when terraformed based off of available heightmap data.
Added new anomaly The Orb
Added a special solar system protected by the Lone Defender.
Added a decision to clear the wreckage on a Broken Shackles starting planet in the event that they are conquered before they enact the Memorial to the Unshackled decision.
Improved accuracy of tooltips on the galaxy setting screen and implemented experimental nested tooltip functionality.
The mind-wiped species from On the Shoulders of Giants will now have the Forcefully Devolved trait.
The Observation Insight Situation now remembers what approach you had when it last finished.
There is now a 1% chance that a pre-ftl civilization will spawn with the Forcefully Devolved trait.
Plus all the usual bug and balance fixes that Stellaris updates bring.
Stellaris is available from GOG, Humble Store and Steam.
Some you may have missed, popular articles from the last month: