Vintage Story is a survival game that I simply love to watch and casually dive into now and then, and it's probably one of the most impressive indie open-world survival games around, if you like things hardcore.
Inspired by lovecraftian horror themes, it's often thoroughly uncompromising and it has a ridiculous amount of depth in some areas. The soon to release v1.18 update is going through the last release candidates right now and there's absolutely loads new including the first major story event, where you discover and go through a vast underground structure.
Another major change is the upgraded world generation with various new land forms, a geologic activity system, large scale mountain regions and more additions to world gen. Loads more added including a butterfly net and 160+ new types to collect, a glider to flow down from high altitudes, rafts, treasure maps, a writing system and bookshelves, an overhaul to doors, angled beams for construction, an improved tutorial system, ruined weapons, improved chiseling (one of my favourite features to craft!) and the list goes on and on.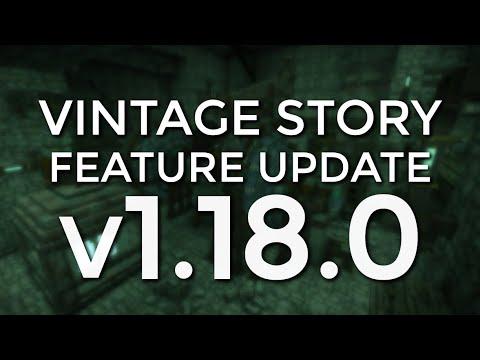 Seriously impressive stuff from a tiny team, especially for a game not sold on Steam. All the changelog details can be seen in their News forum for 1.18.
In addition to all this, they're also working to update from .NET Framework 4.6 to .NET7 concurrently, which will be in a future release. They're hoping to see "smoother performance, some future-proofing, and potentially broader stability on Linux and MacOS".
See more on the official site.
Some you may have missed, popular articles from the last month: