Some potentially great news for Dead by Daylight fans, as it seems Behaviour Interactive have finally made the switch with their anti-cheat to allow Steam Deck and Linux desktop players in.
It was noticed by users around a week ago, with reports across ProtonDB and Reddit mentioning that it now works. We've been in this situation before though, with this game specifically and multiple others, that suddenly work after an update. Usually, a day or a few days later the anti-cheat begins to kick Linux desktop and Steam Deck players. In this case though, that didn't seem to happen.
Now SteamDeckHQ are reporting they've had the PR team from Dead by Daylight developer Behaviour Interactive email them, stating it is intentionally working. However, the developer has made no public announcement on this anywhere, and they haven't replied to my email on it as of yet. Until they do give some public word on it, I would still take it with a pinch of salt.
The question is: if the report is true - why aren't the developers talking about it? Seems odd. A lack of confidence right now perhaps? Silent testing to see how it goes? Your guess is as good as mine.
Giving it a test run myself and it does indeed now work just fine with Proton 8.0-2.
Pictured above running on Fedora KDE 38 on Ultra details, it's very smooth at 2560x1440 on my Ryzen 5800X + NVIDIA 2080 Ti system. Absolutely no issues observed there, so it's looking really nice. Not sure how much my heart can take with a game like this though — phew, what a rush when you're discovered and you have to run away.
Testing it out on Steam Deck too pictured below, the result of it working with Proton 8.0-2 is the same. On Medium details, with resolution bumped up to 100% it runs very smoothly there too. Not a big surprise though, since the environments are pretty small.
Hopefully we'll see an announcement on it officially soon. 
You can buy Dead by Daylight from Humble Store and Steam.
Additionally, here's a video of it running on Steam Deck with my thoughts on this: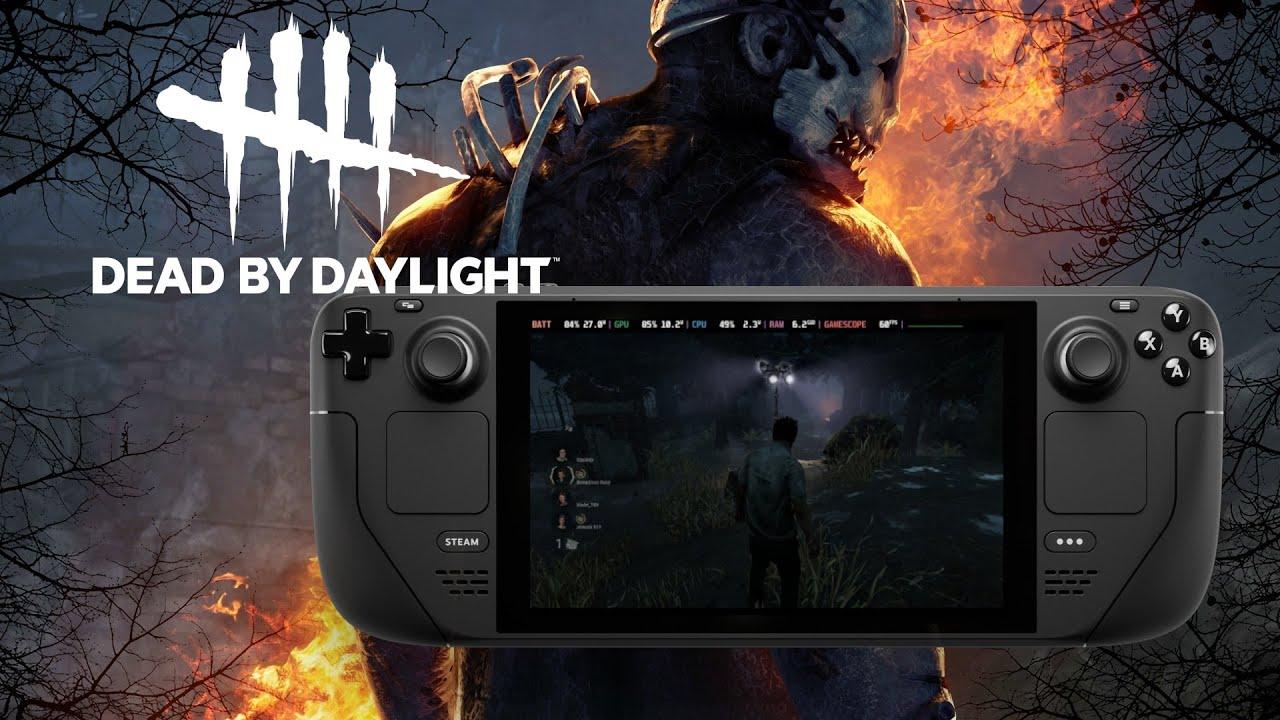 Some you may have missed, popular articles from the last month: