Heroic Games Launcher, my favourite way to get Epic Games and GOG on Steam Deck and desktop Linux released v2.8.0 with some great new features - here's a run over what's new and improved.
There's three headline features for this release: the first being a DLC Manager for Epic Games. Giving you more control over what you're installing, letting you pick from various DLC at install time to make it really easy.
Also added in is support for side-loading browser apps and games, although DRM'd content like Netflix won't work for now. Testing it with Xbox Cloud gaming, the new side-loading feature there worked fine, so it could be useful for lots of different things. The app will also auto download Wine if it didn't find any on the system, which should smooth-over some rough edges for beginners.
Other changes:
Fixed installation/update progress reports to the frontend.
Numerous UI fixes in the Nord Light theme.
Added missing Sideload game cover when no URL provided.
Fixed Linux native games failing to add to the launcher.
Missing GOG download size in the download manager.
Fixed installation of games that have Selective downloads (Fortnite, Fallout NV, and others).
Made login screen more responsive.
Improved sidebar link effect.
Improved handling of shortcuts from the frontend without depending on the menu.
Updated translations.
Several other fixes and improvements.
See more on GitHub and the official site.
The new browser side-loading is quite useful, here's a demo on Steam Deck but also tested on desktop: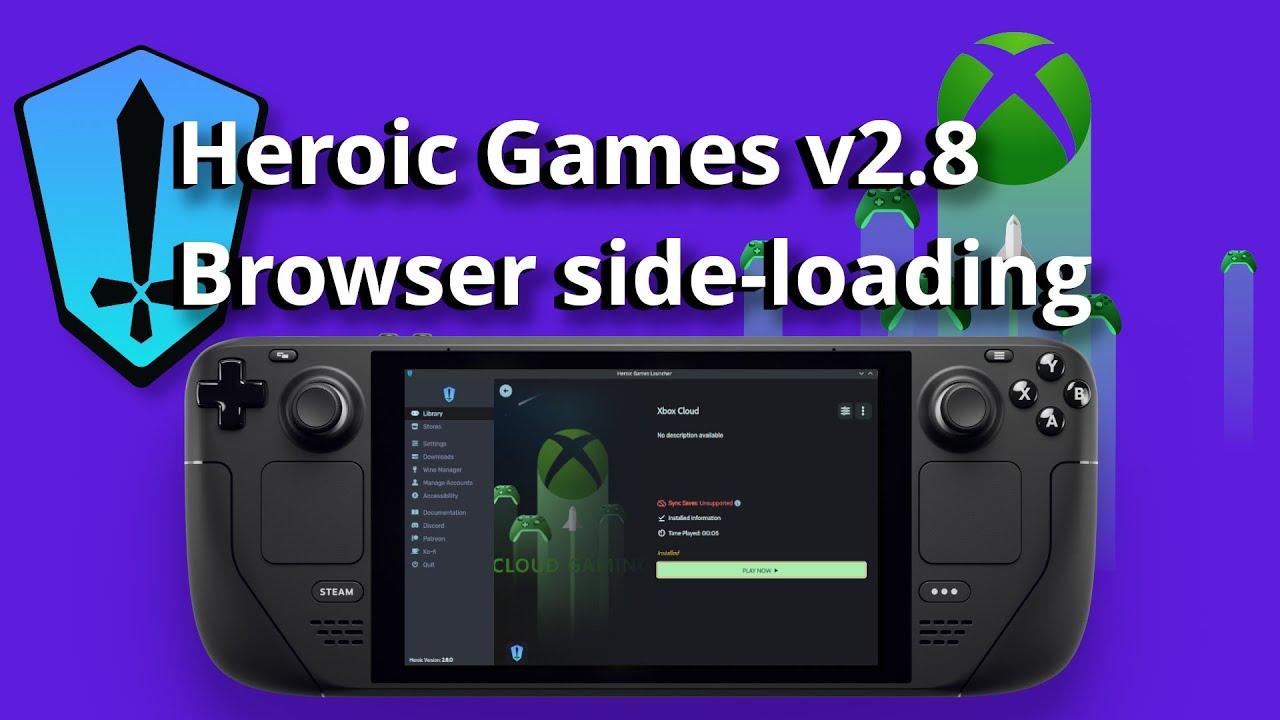 Some you may have missed, popular articles from the last month: